How to Re-activate G-Lock EasyMail7 After the License Upgrade or Renewal
---
The license for G-Lock EasyMail7 includes 12 months of free updates for the EasyMail7 Server and Client from the date of your purchase – be it a minor program update or a major new version. If you want to receive another year of free updates after the 12-month period, you can pay a maintenance fee and renew your license.
If you want to have more users, you can upgrade your license before or after the expiration of the 12-month period. You can calculate the upgrade price and/or maintenance fee here.
After your order for the license upgrade or renewal is complete, you get the new personal key for G-Lock EasyMail7 via email.
You must enter your new personal key into G-Lock EasyMail7 to activate your new license.
To do this, follow the steps below:
1. Open G-Lock EasyMail7.
2. Go to "Settings -> Server Settings".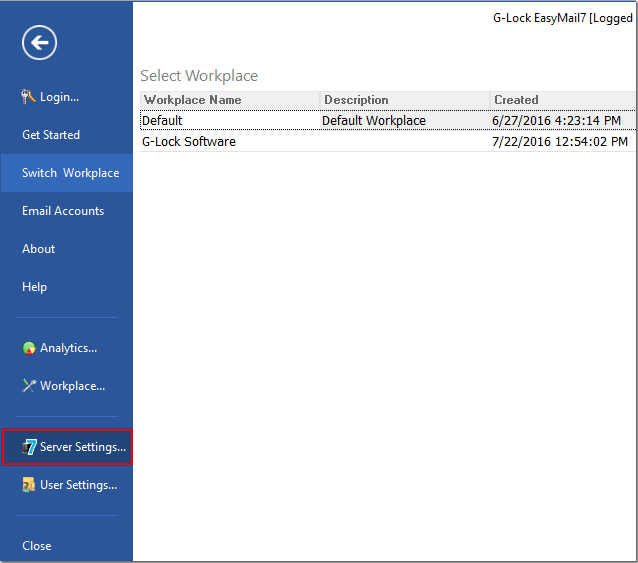 3. Click "Connect" under the "Manage Server" tab.
4. Login.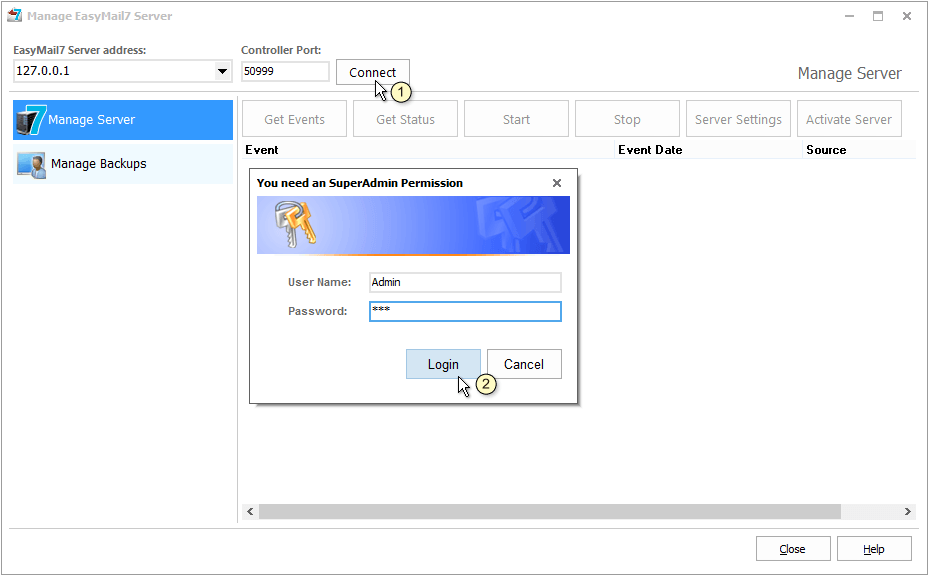 5. Click on "Activate Server".
6. Copy-paste your new personal key.
7. Click "Start".