How to Use Engagement-Based Segmentation to Turn Subscribers into Buyers
There was a time not a long ago when you were pleasantly surprised or even excited to receive an email. That time has gone and now you see new emails coming to your mailbox either indifferently, or you fall into a rage. There is an obvious reason for this. According to the Fortune magazine, an average user receives 147 emails a day. If the user spends at least 1 minute to open and scan each message, this takes 2,5 hours a day and 17,5 hours a week. So, no wonder that your open rates and click rates are falling down.
So, is email marketing dead? Of course, not. And after you learn about this simple formula we are about to tell you, you'll see that it's working even better than ever. And it doesn't require you to change your email marketing software, or learn any new piece of software, or programming basics. You will be able to put the formula into practice with your current email marketing software and subscriber's list. So, what is this secret formula? We are about to tell you and we'll also answer the good old question "how often should I email my list?".
Let's start from understanding how you're going to set a balance between revenue generation — well, we are all businesses and we have to do it — and building relationships with your subscribers. You know there is a lot of people who are really aggressive and email their list constantly: promotion, promotion, promotion, hoping to generate a big revenue in a short period of time… and the list is burned and is gone.
From the opposite side are people who are saying: "No, no, I don't wanna send any offers to my list. I won't do that because I don't wanna them to unsubscribe". Well, what did you get the list for if you're not going to ask them for money?
So, you have to find that balance to make sure you're emailing often enough to generate a revenue behind emailing so much that you're burning your list. The way to accomplish this is through an engagement-based segmentation series — 7-day series. Suppose you have a singular promotion in mind, you've got something you want to sell. It may be a new product, a piece of software, a service, whatever that you want to sell. Let's focus on the particular promotion week starting from Monday.
Day 1. Send an introduction email to your list.
What does it mean? It means that you introduce yourself to your subscribers, show a bit of your personality, endear yourself to your subscribers. You can tell a funny story that happened to you this weekend. The story must be tied to the thing that you have in mind and want to sell. For example, if you are in the golf marketing, tell a story about how you played golf last weekend. You can have the subject like "How I killed this weekend", or something else evoking curiosity and fun.
And besides the story, send the link to your… squeeze page. Be fun, show your personality and get the click — that's the main goal of the blind email. You want to get the click to get people to go over to your particular offer. Who's going to click? Those are people on your list who are most engaged and excited about you and your company, you and your brand. After clicking the link, those people go to your engagement sub-list.
Day 2. Send a direct promotion.
It's the same offer but in this direct promotion you specifically state the problem, offer the solution and highlight the benefits while sending them to the same place. That's the whole thing. This email will attract people on your list who are not very engaged with you and your company, but are very engaged with the topic.
So, these are two levels of engagement: the first level is people who are engaged directly with you or your company, and the other level — the biggest chunk of your list — people who are engaged with your business.
Day 3. Send content to the list.
Wednesday is really great for content emails. People stay on your list because they have some expectation that they will receive something for free. Content must not be something totally unrelated to what you talked in previous emails. It may be a training video, free download, blog post, tips or tricks they can take advantage of. So, add a value, add a content still sending them to the place where the first two emails were sending.
Content does a couple of things. It delivers content, it delivers value that keeps your list fresh, keeps them excited about what you're doing. If you send promotion after promotion, you're going to get a lot of unsubscribers. The content email resets their attention. You may have subscribers who just stopped opening your emails after a period of time because they are not interested in the promotions you're offering. So, content resets their interest and re-engages them. A great place to do a promotion inside the content is a P.S. It can also be a simple ad.
The point is that all three emails are driving to the same place — a squeeze page. Every one of three emails should lead to a squeeze page where you opt-in them to get an engagement series about the topic that the product is related to. A lot of people would say: "Look, it's stupid, it isn't making any sense. Why would I have people who already subscribed to my list re-opt in?" Somebody got on your list because they did what? Because some time in a past they opted in. When you ask them to opt in again, you're re-consummating that original relationship. You're making them raising a hand and saying: "Yeah, I still wanna be here. I'm excited about it." So, have them re-opt in which then puts them to a different segment.
Usually these engagement series are no more than 3-5 days, maybe 7 days, but that's the path they will be beyond, they'll hear about the offer, they'll hear about the promotion, they'll hear about anything else. And what happens to everybody who didn't re-opt in? We're going to tell about them in a moment.
Day 4. Do not do anything.
Take the day off. Don't email your list at all. There are a couple of reasons for this: 1) if you email every single day, you'll burn your list, give them a break, and 2) even if you sent them three emails, it doesn't mean they opened and read them the same day. At the beginning we said that an average user receives 147 emails a day so they need time to get to your emails. The day 4 gives your subscribers the opportunity to catch up.
Day 5 and day 6 are wild cards.
There are a couple of different paths you can take with your wild card emails. You still want to send them something because you try to find the balance between revenue generation and relationships but think… People on your list have received three emails about a very specific thing and they had four days to read them and make a decision and they said: "No, no, thank you". It doesn't mean they don't like you. It just means they're not interested in what you're talking about at this exact moment. So for you to continue for a whole week or more talking about the same thing when they've already said "No, thank you, I'm not interested" is annoying.
So, on the days 5 and 6 you'll want to make wild card promotions. There are two scenarios that could happen at this particular moment: scenario #1 — you can send more content about the same thing or come back with a recap (you recap all previous messages) to people who re-opted in, and scenario #2 — you send an email talking about a completely different thing to people who did not re-opt in. Offer them something completely different and make a flash sale.
Day 7. Have a rest.
Have a rest and let your subscribers rest because on the next week you'll do all over again. You'll run another engagement-based segmentation that's going to put another group of people into your engagement sub-list. People who are on the engagement sub-list won't receive it because you've already talked to them. The big benefit of this is that it gives you that balance — balance between mailing enough to generate a revenue behind mailing so much to hurt your relationship.
So, now we're ready to answer the question "How often should I email my list?" Five times a week. A lot of people would say: "Wow, that seems like it's too much". But it doesn't really have anything to do with "it is too much or is it enough?". As long as they're interested, you can mail them enough. They want to know, give them more, more, more… The only caveat is to mailing them more than five times a week. Where they're on the engagement series , you're going mail them every single day until that series is finished. It can be a 3-day series, 5-day series, 14-day series etc. — as long as the engagement series needs to be to sell whatever thing you're offering. But if they raise a hand and say: "Yeah, I want it, tell me more", so for them there is no such thing as "too much" unless they opt out of that series in which case you can talk to them about something else.
So, that's the answer to the question and that's how this engagement-based segmentation process works. And you get the sense now of the segmentation and engagement series, you can see how they play off one another and how to email your list and to not strike the balance. If you have a list, try it. Give it a shot.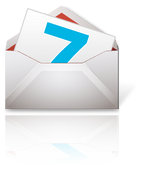 Try EasyMail7 for Free Today!
Еasily Create, Send and Schedule Promotion Emails, Newsletters or Invitations Your Customers Will Love.
Don't put your profits in the hands of a third party, be in control of your email — OWN YOUR DATA, OWN YOUR AUTORESPONDERS, CONTROL YOUR INBOX DELIVERY, REPUTATION, DELIVERY SPEED and either send email for free using your SMTP or use any number of third party email senders of your choice like AMAZON SES API… No Monthly Fees!
An effective email marketing system should include the following tools:
Automated email sequences that drip on your contacts over time to build trust and convert your subscribers into active and happy customers.
An email scheduler for planning your announcements, newsletters, and special occasion emails weeks or even months in advance.
A simple way for you to create sign-up forms so you can connect your marketing efforts to auto-populate your contact lists (we provide WPNewsman plugin for WordPress for free).
A professional collection of quality responsive HTML email templates that you can install and use for your newsletters on the fly.
An automated way of processing bounce and unsubscribe emails to be in compliance with the CAN-SPAM law in various countries.
Training and support from those who have years of experience in email marketing systems, management and success.
With G-Lock EasyMail7 you have the right email marketing system to help you maintain and grow your business.
---
Popular Articles