60+ Awesome Websites to Find Breathtaking Free Stock Photos and Images For Your Content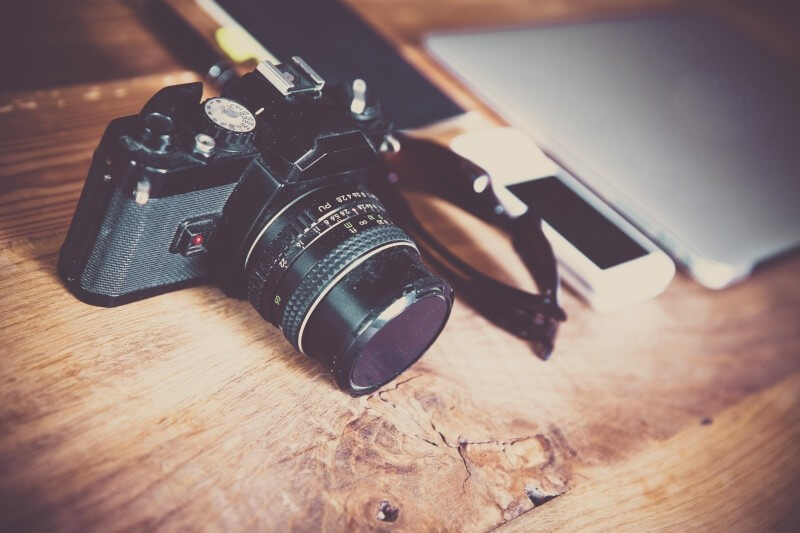 Update: we added free image optimizers and free image editors that you could use to create beautiful images and optimize them for further usage in your projects and on your websites. As you can see there are now many sites that are dedicated to providing free stock photos.
If we've missed an awesome website, let us know in the comments below. We'd love to keep the list growing!
Images and photos have always been a part of web design. They add more visual appeal and enrich your blog posts.
Images make your blog posts more attractive and fun and keep your readers engaged with your content.
Images make your posts more shareable and linkable as everyone likes to share a beautiful, funny, or one of a kind image.
Images make your blog more popular because the more readers share your content via social media, link to it on their blogs, the more web traffic your blog will get as a result.
So, do images help increase website traffic? Absolutely. The bad thing is that we used to see a lot of crappy stock images all over the web. Not only are many of these stock images tacky, but some of them cost money!
Well, the question is where you can find free, good quality images to use for your blog posts or social media content?
Fortunately, there is a growing number of websites with beautiful stock photos and images popping up on the web. The best thing is that they are free. In this post, we share a list of awesome websites to check for free stock photos, free image optimizers, editors, and image search tools.
Quick Note about Licenses:
Most of the images and photos on the listed sites are free from copyright restrictions or licensed under creative commons public domain dedication. It means that you can copy, modify, distribute and perform the work, even for commercial purposes, all without asking permission.
However, some photos or images may require attribution or are protected by copyright. With that said, we still advise you to do your own research and determine how these images can be used.
Now let's dive into our top picks for free stock photos.
1. Picwizard
Picwizard is a free images library offering stunning free stock photos for all your creative needs. There are over 100,000 completely free images on the site, over 20,000 of those are exclusive to Picwizard. New images are added to the library daily. A lot of pictures offered in the library tend to be rare in free stock photo sites. All of the images are free to use without attribution.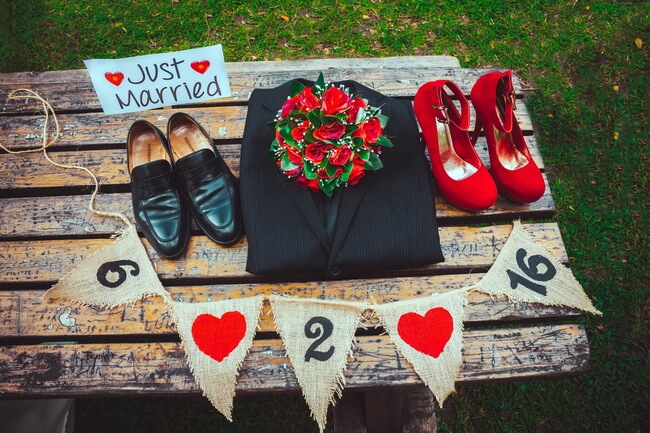 Website: pikwizard.com
2. StokPic
Stokpic is an amazing source for beautiful images. All the images are shot specifically for the site and are 100% exclusive to Stokpic. They send out 10 images every 2 weeks so sign up to their awesome list. Stokpic.com uses their own license which allows you to do pretty much anything with the images for both personal and commercial use. It just doesn't allow redistribution meaning you cannot place the images on a similar download site.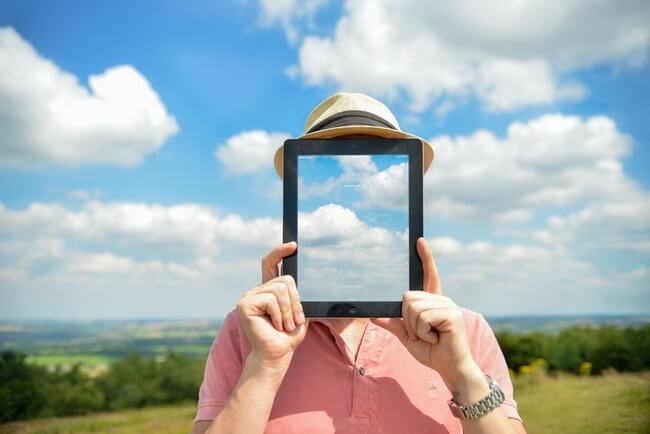 Website: stokpic.com
3. Good Free Photos
A large site with thousands of stock photos free for any use. They specialize in location and travel photos and most of the photos are categorized by country, state, and even park or city. All photos are released under the public domain license (CC0) so you can use the photos for whatever reason you want.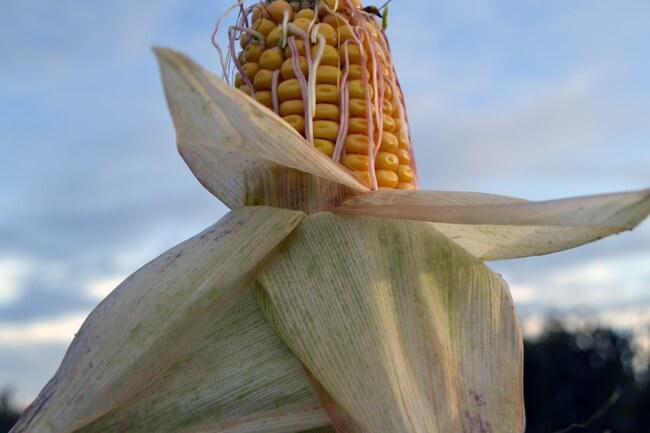 Website: goodfreephotos.com
4. FreeJPG
This site provides free stock photos for commercial and personal use. No attribution required. You can use these high-quality images for all your projects.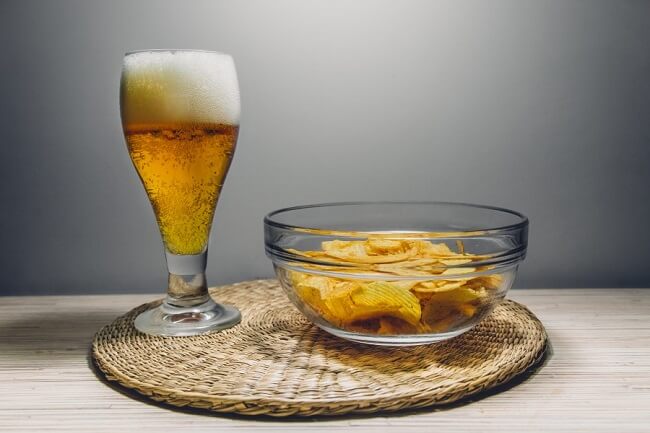 Website: en.freejpg.com.ar
5. LibreShot
LibreShot provides high-resolution photos by Martin Vorel, a professional photographer. Here you will find images of all possible focus. A big part of the free image collection is from Mongolia, Thailand, Czech and other European countries. The photos are sorted by categories. You can also use a search box to find what you are looking for. All the photos presented on the libreshot.com site come with the CC0 license which means they are free for commercial and personal use with no attribution or registration.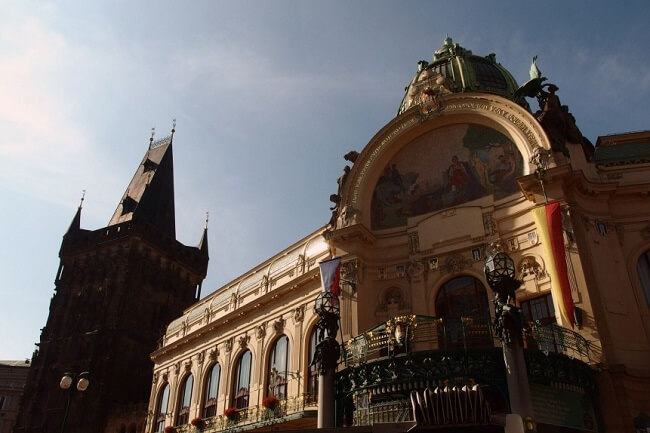 Website: libreshot.com
6. Raumrot
The site has a selection of curated and handpicked free stock photos in very different areas. Although most of the photos have filters added, they are still definitely worth looking at. All images require attribution to the author.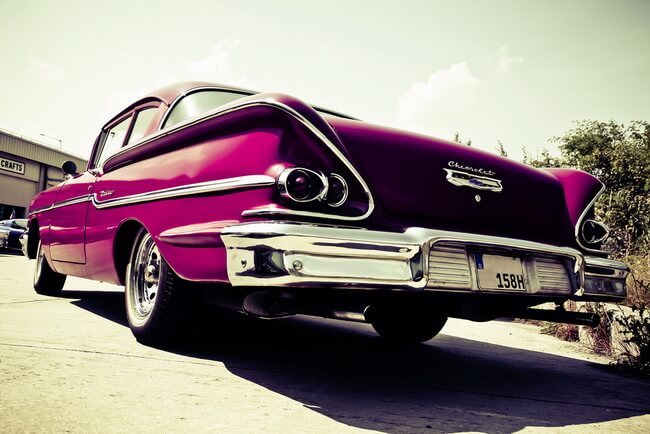 Website: raumrot.com
7. Pixabay
Pixabay is a repository for stunning public domain pictures uploaded from different users – over 300,000 free stock photos, vectors, and art illustrations. You can use any Pixabay image without attribution in digital and printed form, even for commercial applications.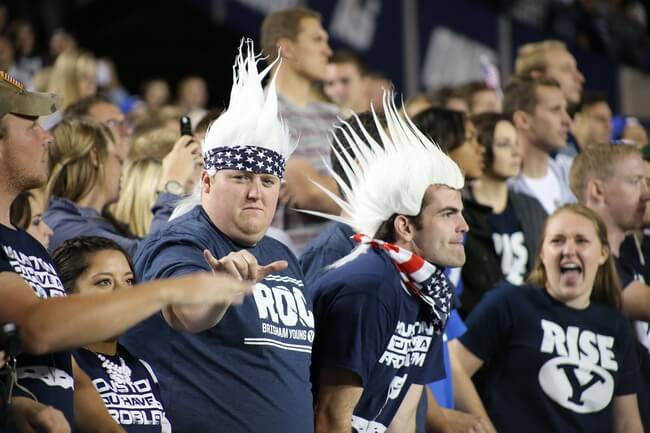 Website: pixabay.com
8. Dreamstime
At Dreamstime you can find high-quality stock pictures, photos, and images for your design projects.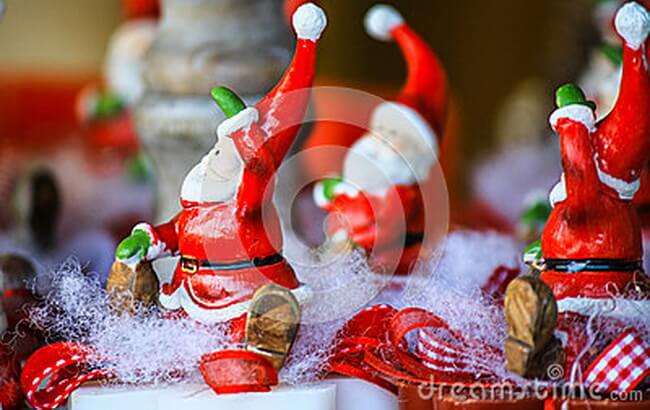 Website: dreamstime.com
9. Cupcake
All photos on this site are licensed under the Creative Commons license CC0, which means that you are free to use the images without any costs. You can copy, modify, distribute and perform the work, even for commercial purposes, all without asking for permission.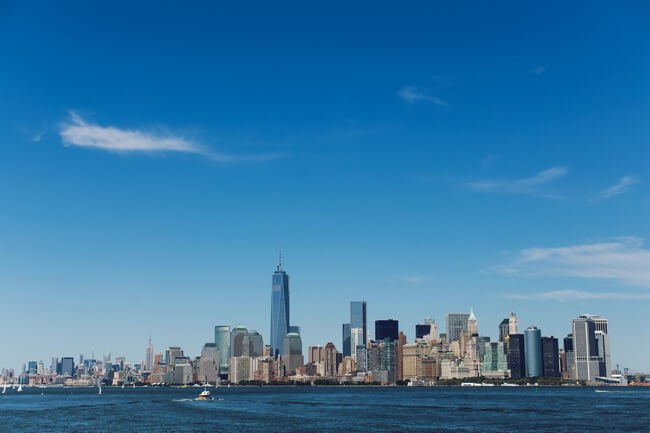 Website: cupcake.nilssonlee.se
10. Free Digital Photos
Here you can download free and premium stock photos and illustrations for websites, advertising materials, newspapers, magazines, ebooks, book covers and pages, music artwork, software applications and much more. All free images are of high quality, produced by professional stock photographers and digital illustrators.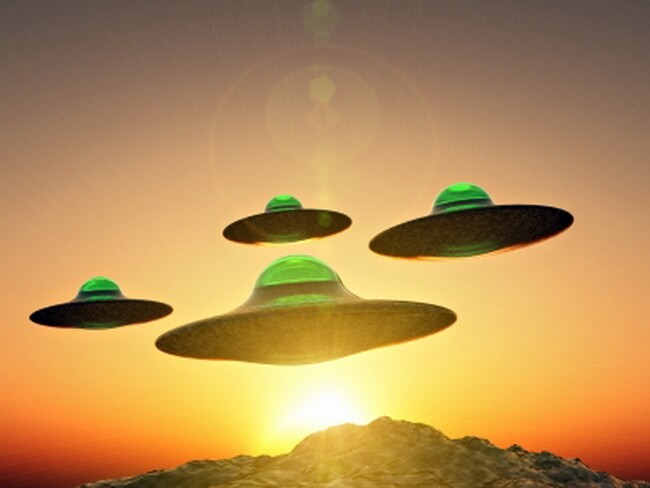 Website: freedigitalphotos.net
11. Ultra HD Wallpapers
This is a blog with images and photos available also as wallpapers for iPad, iPhone & macbook/desktop backgrounds in ultra HD 4K.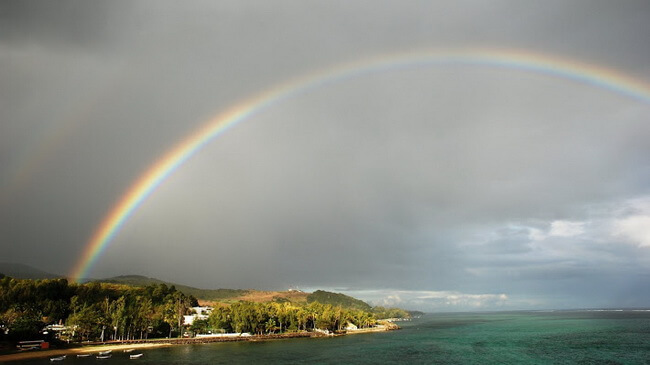 Website: uhdwallpapers.org
12. Unsplash
Unsplash has a fantastic library of high-resolution free stock images for use with any project. They are committed to sending 10 photos every 10 days via email subscription, covering a range of topics.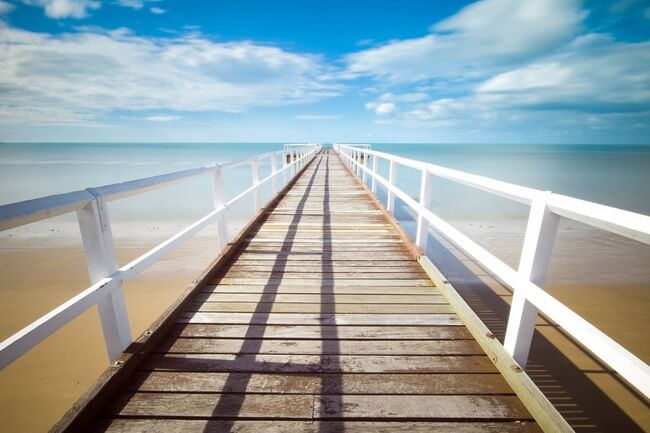 Website: unsplash.com
13. Free Images
Need a wallpaper for your desktop or illustration for your blog? Need a pic for your commercial website design? Browse through the categories of Free Images huge gallery containing over 350,000 quality stock photos by more than 30,000 photographers!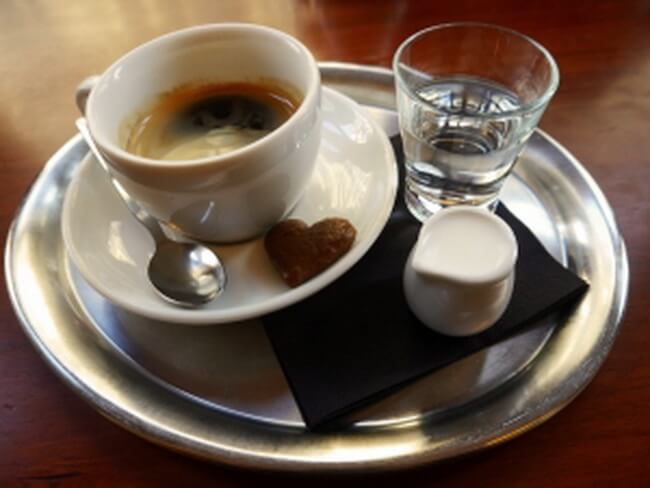 Website: freeimages.com
14. Kaboompics
Kaboompics is a good place to get free photos for personal and commercial usage. New pictures every day! You can also subscribe to their newsletters to get high-resolution images available for subscribers only.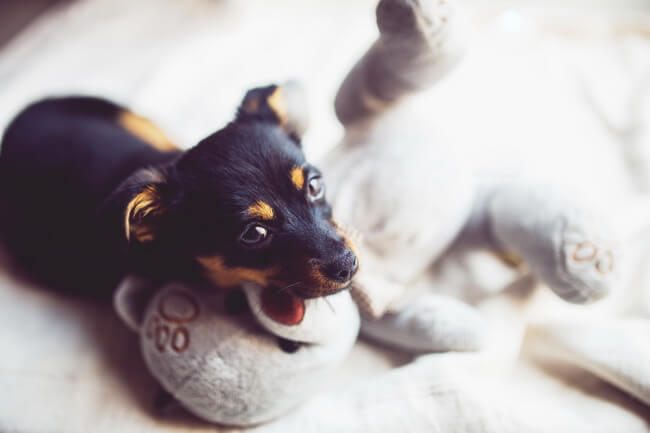 Website: kaboompics.com
15. SplitShire
The photographer Daniel Nanescu at SplitShire provides a collection of delicious high-quality stock photos for personal and commercial use with no copyright restrictions. His library of images covers many different topics so it is worth browsing no matter what you are in need of.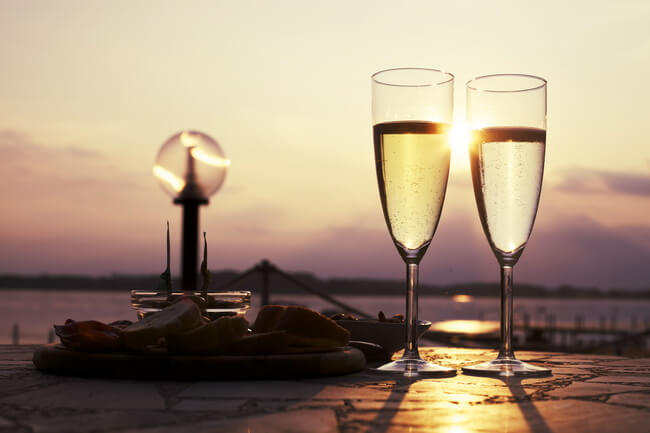 16. Freerange
The goal of Freerange Stock is to provide quality stock photos for commercial and non-commercial use. For free. Images on the site are either shot by Freerange Stock, drawn from Freerange archives, or contributed by a talented community of photographers.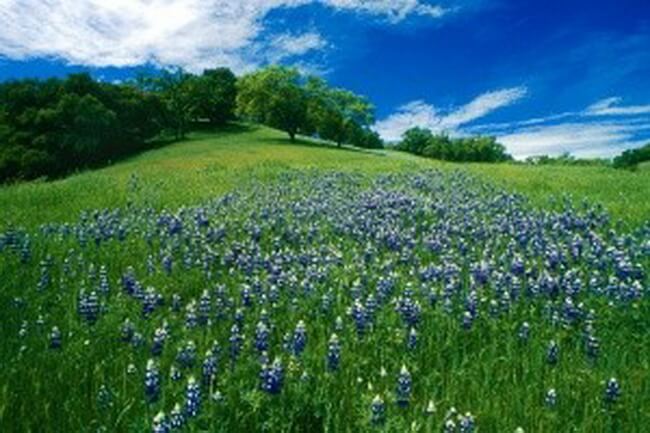 Website: freerangestock.com
17. Lock & Stock Photos
Lock & Stock Photos are provided by AJ Montpetit. He's giving back to the open source community by sharing his photographs under Creative Commons Attribution-ShareALike. You can also subscribe to their mailing list to receive new images every month.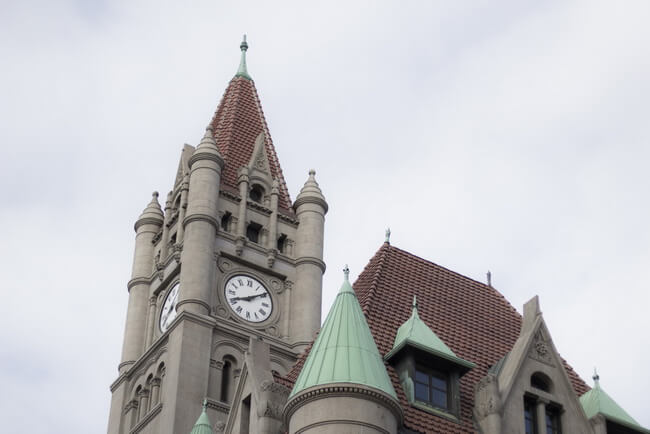 Website: lockandstockphotos.com
18. Best Stock Photo Free
Free Photos Bank has a nice collection of photos available for download without login. Any photos/pictures are free to use as long as you are using them for a website, book, magazine, etc.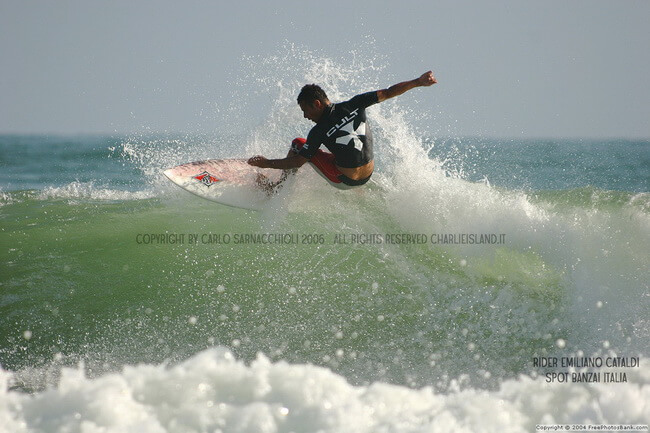 Website: beststockphotofree.com
19. MorgueFile
Looking for high-resolution stock photos for your illustration, computer or design needs? Search morgueFile for free reference images. They're all completely free.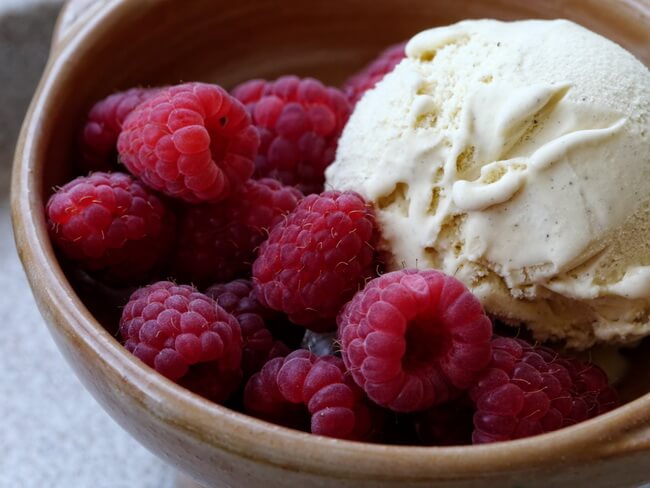 Website: morguefile.com
20. New Old Stock
This site provides vintage photos from the public archives free of known copyright restrictions and available for commercial use.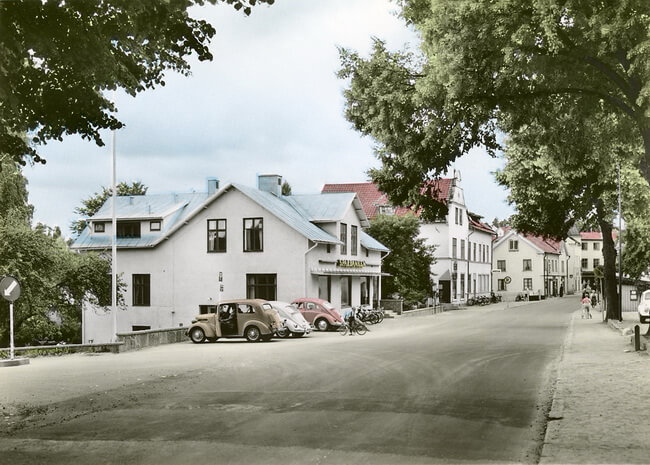 Website: nos.twnsnd.co
21. Jay Mantri
Jay Mantri is a photographer who has some great images that you can download and use for free. He adds 7 new photos under the Creative Commons CC0 license every Thursday.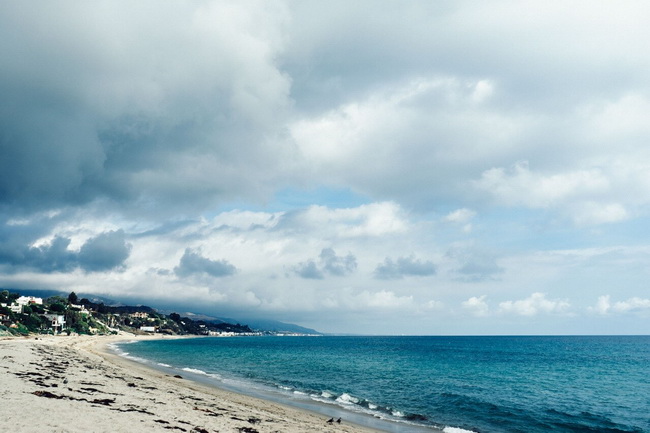 Website: jaymantri.com
22. IM Free
IM Free has a huge collection of images, sorted into specific categories that you can download. They range from lifestyle shots and food & drink to business and technology images that are curated from different sources. You can search for a keyword or browse through the stylishly crafted categories to find a picture that you are looking for.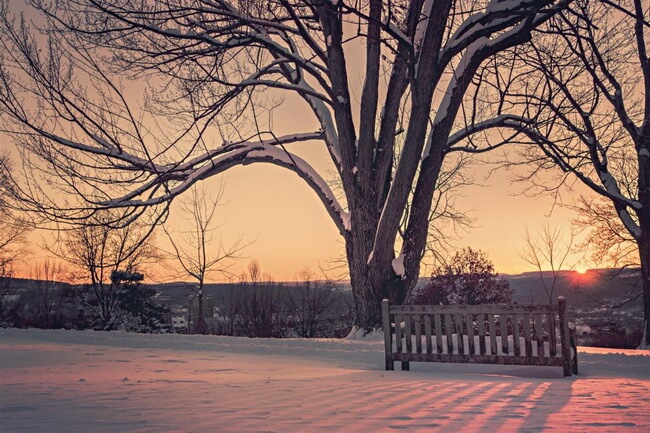 Website: imcreator.com
23. FancyCrave
FancyCrave is a free stock photo site created by designer & photographer Igor Ovsyannykov to help fellow designers, developers, artists, and creatives find beautiful high-resolution photos that they can use for their blog posts, social media accounts, designs, mockups, email newsletters, and other projects.
Every day the author publishes two high-resolution photos that you can use for your personal and commercial projects. Every single image on this website is free of copyright restrictions. Enjoy!
Website: fancycrave.com
24. Pexels
Pexels is a great free stock photo site. Using the quick search feature you can narrow down their huge library of images to the topic of your choice. They add over 30 images every week, free for personal and commercial use without attribution.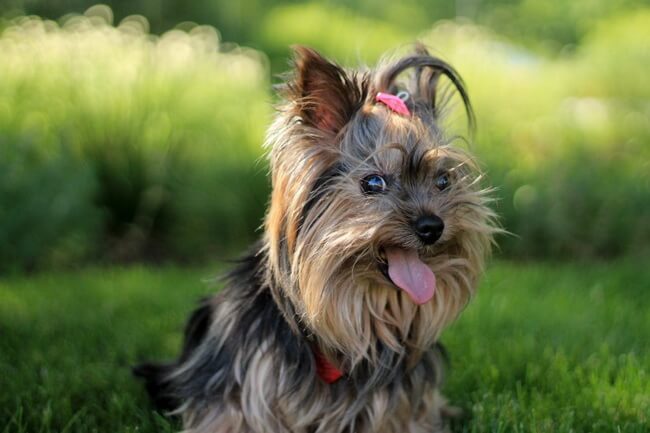 Website: pexels.com
25. Stockvault
Stockvault is a stock photo sharing the website where photographers, designers, and students can share their photographs, graphics and image files with each other for free and use them for personal and non-commercial design work. No registration is required.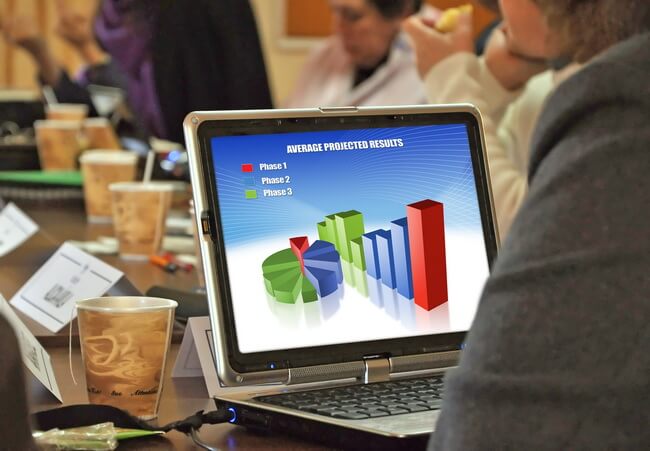 Website: stockvault.net
26. Free Nature Stock
A side project by Adrian Pelletier. The site provides royalty-free nature stock photos. You can use them however you want. Updated daily.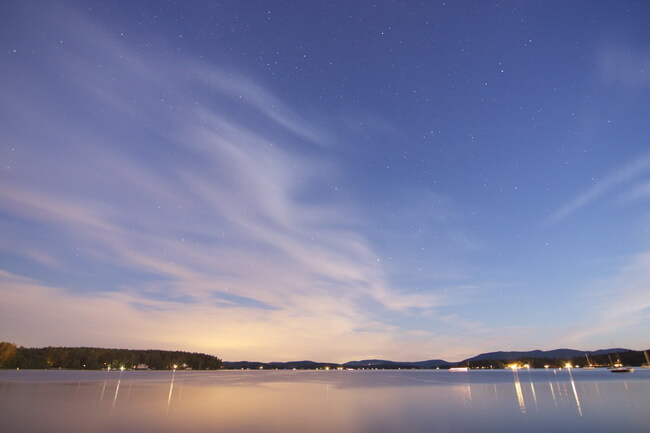 Website: freenaturestock.com
27. RGBStock
All images on RGBStock are free for personal and commercial use. You may use them in digital format on websites, blogs, multimedia presentations, broadcast film and video or in printed material such as magazines, books, brochures, flyers and textbooks. Sign up right away and start downloading!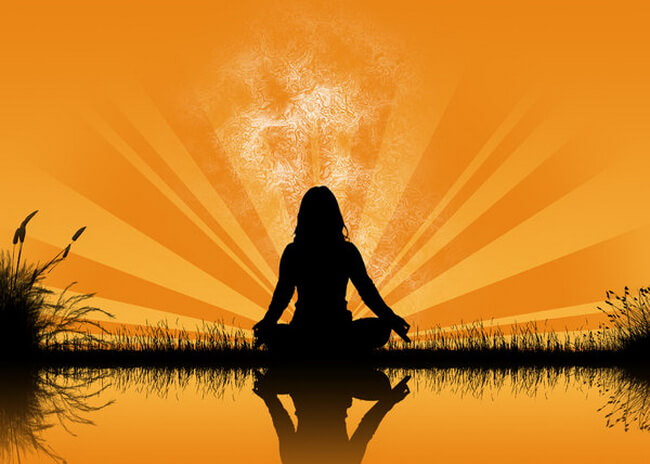 Website: rgbstock.com
28. Foodie's Feed
Foodie's Feed serves as a resource of free food pictures in high resolution available to download for your blog posts, articles, websites, templates or just any kind of design. You can use original pictures anywhere you want, for both personal and commercial purpose. Same rules apply for editing. However, you can't sell and resell them on your website, in stocks, printed nor anywhere else.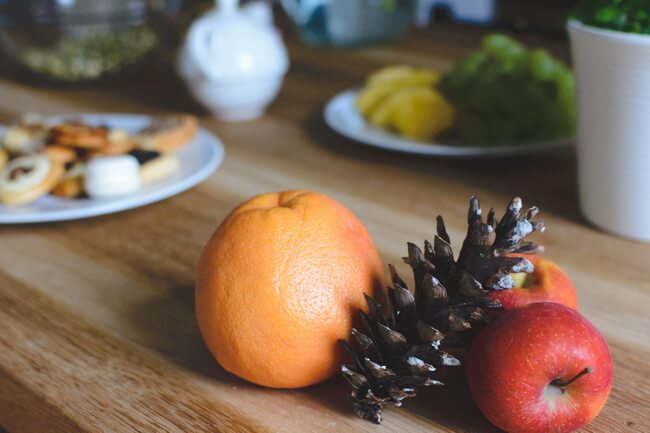 Website: foodiesfeed.com
29. Big Foto
This site does offer you a free download of all the pictures in their massive and constantly growing photo gallery. You can use these images just as you wish for personal or commercial purposes (see Copyright for details) and there are no watermarks or complicated rules.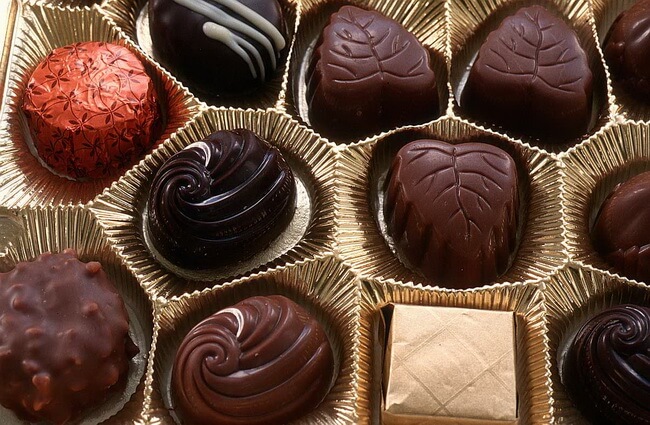 Website: bigfoto.com
30. Death to the Stock Photo
Death to the Stock Photo is an email subscription-based service that sends you free stock photos every month for all your creative needs: for commercial use, your blog posts, social accounts and mockups. They also feature a premium service that gives you access to more photos each month, and access to past photos online.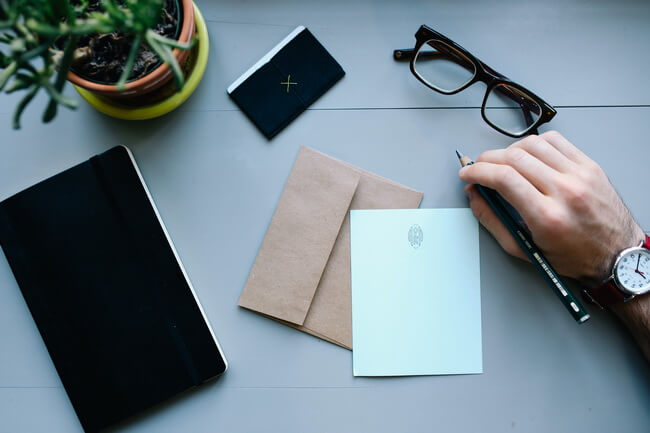 Website: deathtothestockphoto.com
31. Visual Hunt
Visual Hunt has collected millions high-quality free stock photos in one place. They hunt for best free images from many online sources and pull them all together in one spot. Most of the photos are CC0 license (do whatever you want). Additionally, they offer all Creative Commons and Public Domain photos from sources like Flickr and make it possible to embed them directly from their website.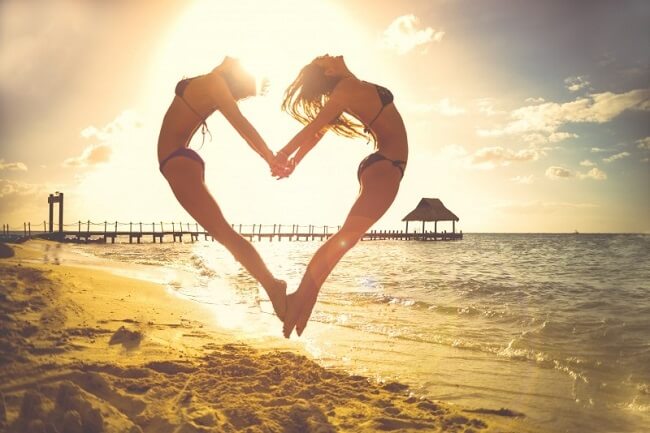 Website: visualhunt.com
33. FreeMediaGoo
FreeMediaGoo.com was created so everyone could have access to quality free stock photo backgrounds and images – for free. The site provides a way for developers to gather royalty-free photography that can be used in print, film, TV, Internet or any other type of media both for commercial and personal use. The content is obligation free – don't be concerned about trademarks or copyright issues either.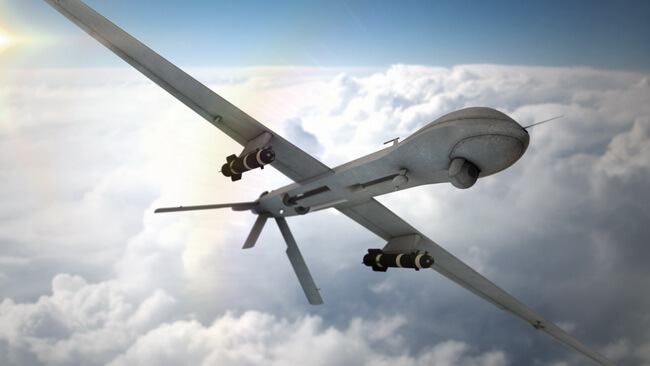 Website: freemediagoo.com
34. 4 Free Photos
The site is supported by a group of photographers who enjoy taking pictures and decided to share them with the public to use them for free in their private or commercial projects.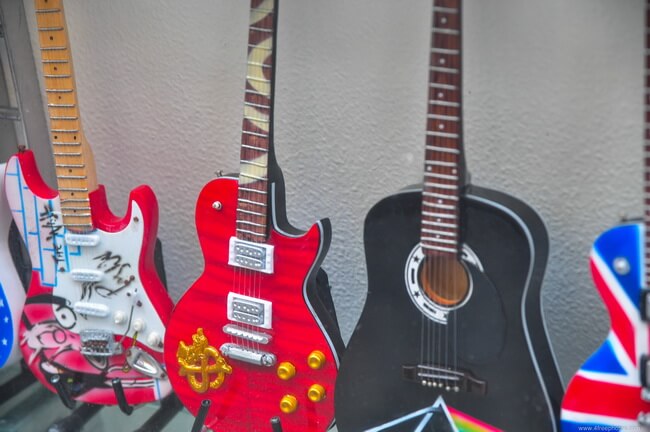 Website: 4freephotos.com
35. AlegriPhotos
Alex, the creator of AlegriPhotos, placed online his collection of free stock photos that you can use in your projects.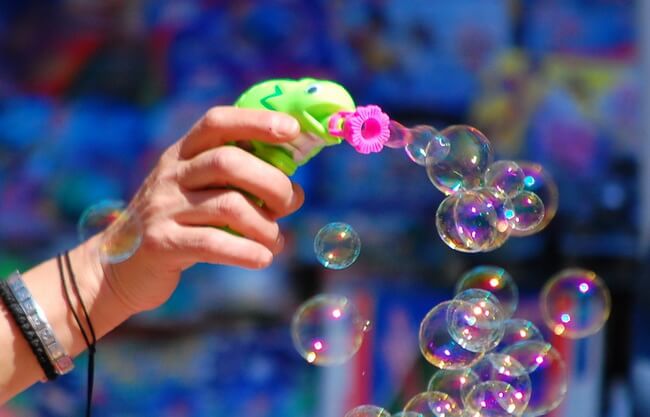 Website: alegriphotos.com
37. Little Visuals
Little Visuals is an email subscription service that delivers 7 high-resolution images to use any way you want via email every 7 days. Themes vary from industrial parts to idyllic landscapes. You can also view and download these images on their website.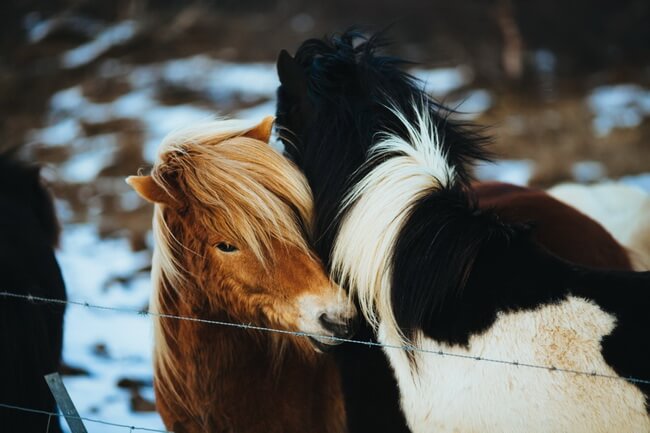 Website: littlevisuals.co
38. DesignersPics
DesignersPics gives you access to a multitude of high-resolution images for personal and commercial use. They upload a free new photo every day. You can search by keyword or look through their categories to find the picture that you are looking for. Attribution is not required!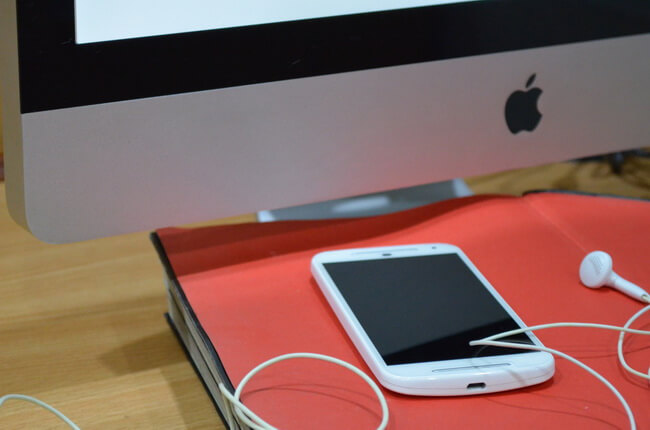 Website: designerspics.com
39. PicJumbo
PicJumbo is created by Viktor, web designer, and provides high-quality photos in full resolution for free. You can use them for many different things: web design, sliders, apps, backgrounds or templates for sell. The free stock photo collection covers a number of different categories, so it is worth checking out if you're stuck for images. There is also a premium option that gives you access to even more photos.
Website: picjumbo.com
40. Life Of Pix
Life Of Pix has a collection of free high-resolution photos and images for personal and commercial use with no copyright restrictions. They have a multi-page gallery of free photos that cover a vast number of topics.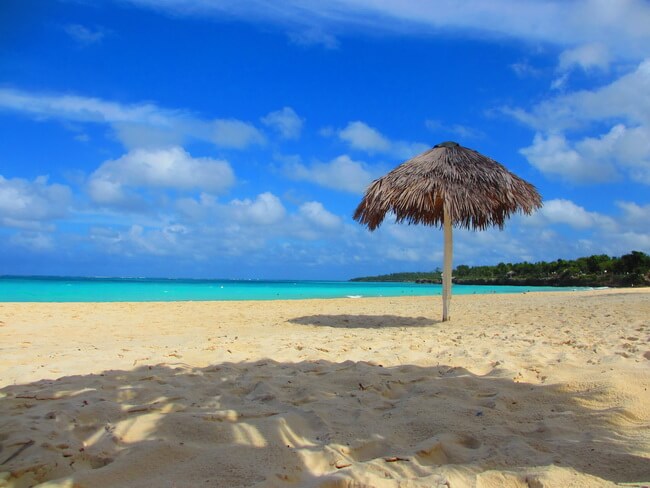 Website: lifeofpix.com
41. Pickup Image
Pickup Image is the largest collections of high-quality premium free stock images and public domain photos. You can copy, modify, distribute and perform the work, even for commercial purposes, all without asking permission.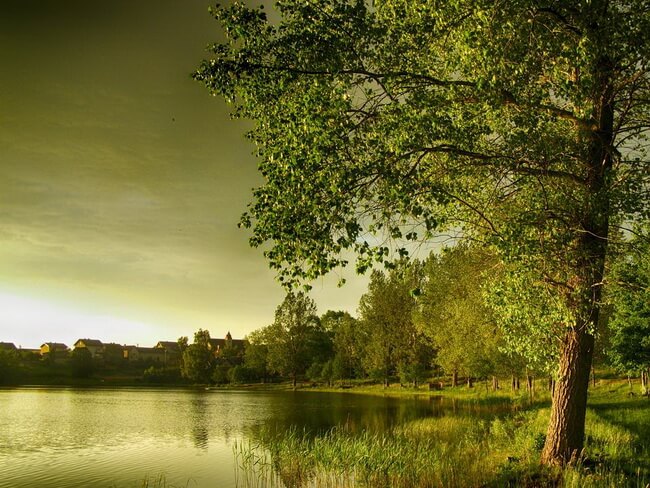 Website: pickupimage.com
42. Superfamous
Superfamous is the Los Angeles-based studio of Dutch interaction designer Folkert Gorter. His photography is available under the conditions of a Creative Commons Attribution 3.0 license. This means that you can use the work for your own purposes — including commercial use — as long as credit is provided.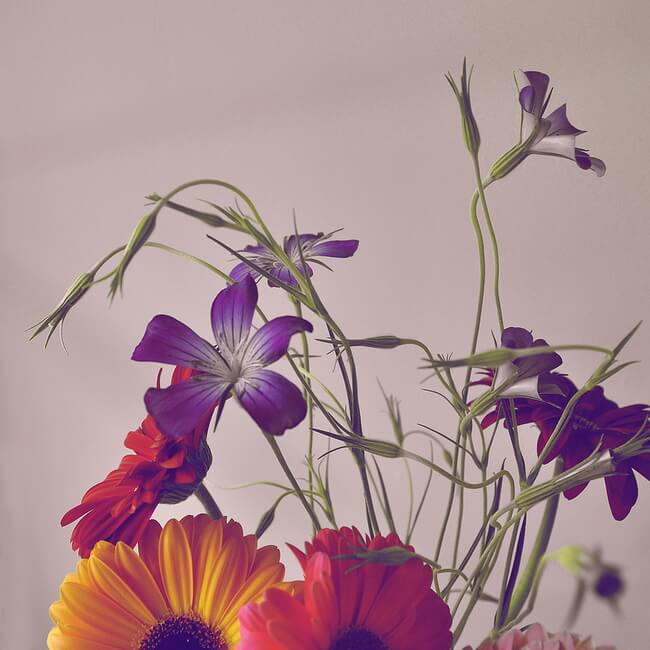 Website: superfamous.com
43. StockSnap
StockSnap is the good place on the internet to find beautiful free stock photos. The site provides nothing but the highest quality, highest resolution pictures. New pictures are added to the database on a daily basis. All photos uploaded to the site are released under Creative Commons – CC0 and do not require attribution.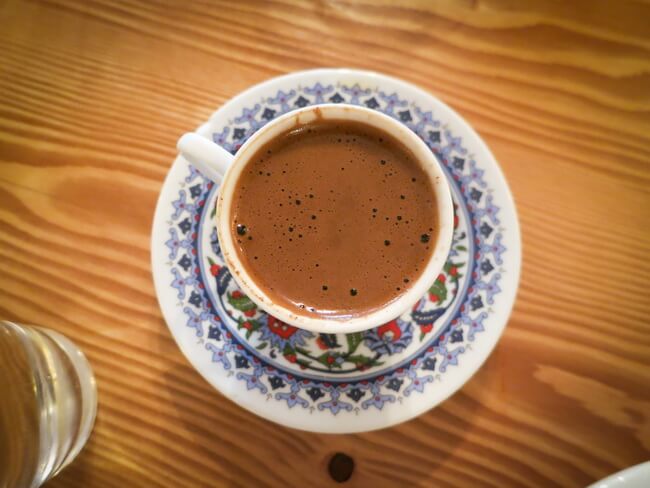 Website: stocksnap.io
44. Getrefe
Getrefe provides royalty-free, high-quality, natural looking photos.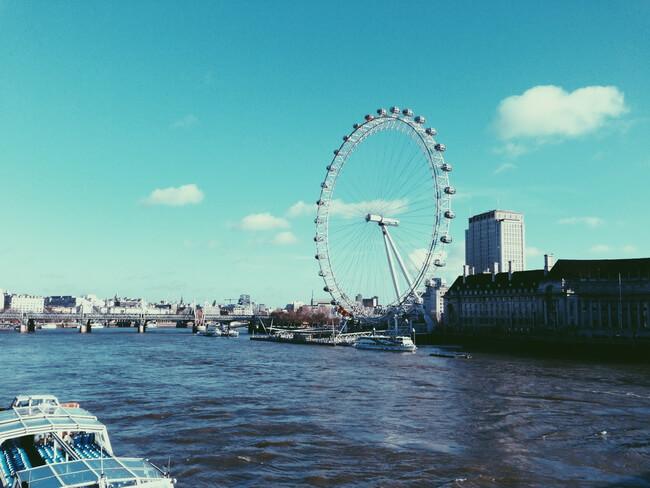 Website: getrefe.com
45. All The Free Stock
AllTheFreeStock.com is a curated list of free stock images, audio and videos.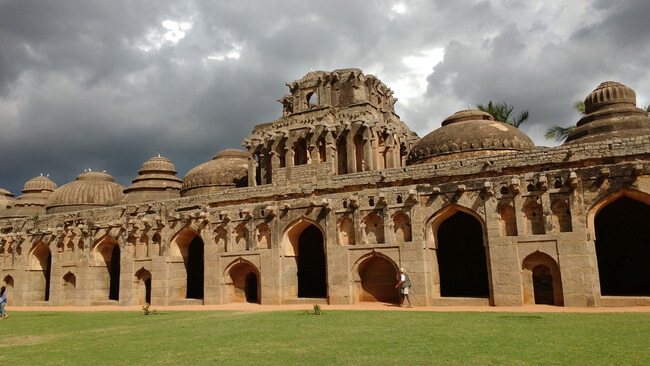 Website: allthefreestock.com
46. Splashbase
Includes high-resolution photos and videos from travelcoffeebook, startupstockphotos, littlevisuals, gratisography, getrefe, jaymantri, superfamous, mazwai, unsplash, snapographic, moveast, snapwiresnaps, newoldstock, splitshire, camarama, mmt, lifeofpix, crowthestone, skitterphoto.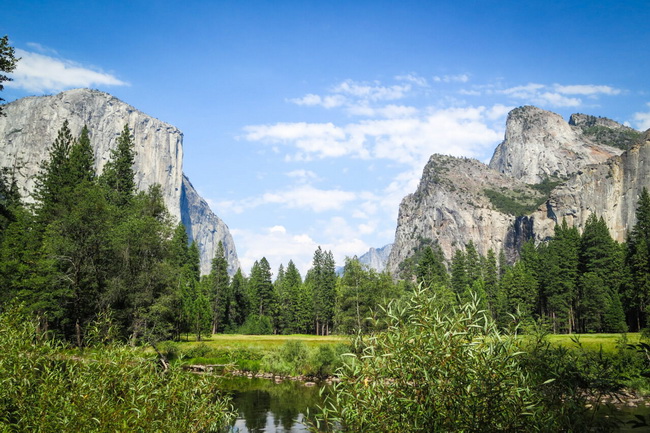 Website: splashbase.co
47. Startup Stock Photos
Free photos for startups, bloggers, publishers, websites, designers, developers, creators, and everyone else.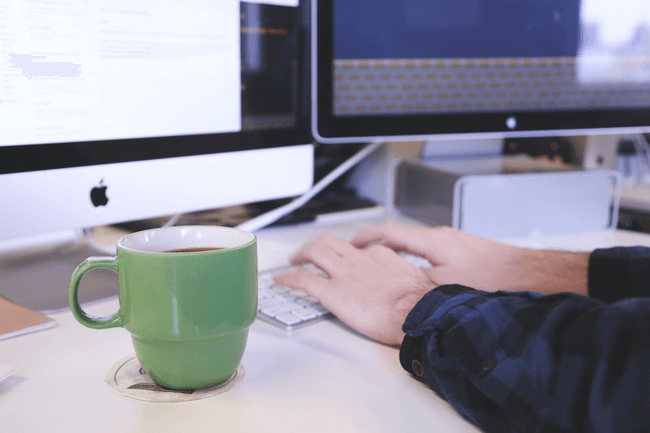 Website: startupstockphotos.com
48. Moveast
This is a journey of a Portuguese guy moving who decided that every photo should be used for free. All images are free to download and use, and is definitely worth taking a look at if you are in need of high-quality architectural, natural and lifestyle shots of Asia.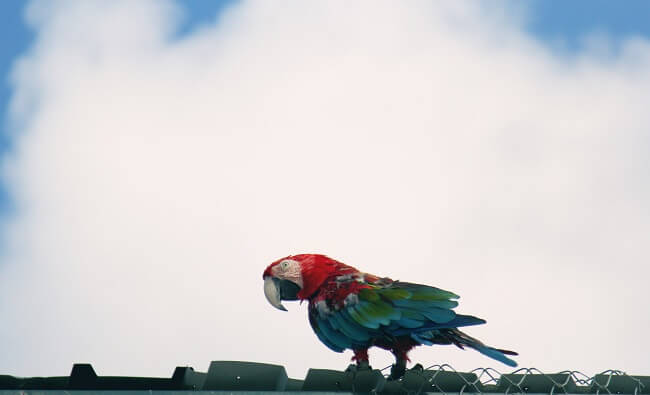 Website: moveast.me
49. Travel Coffee Book
Travel Coffee Book is dedicated to uploading 10 new photos every 10 days for users who submit their travel photos. There is a variety of different cultures, continents etc. so it's worth checking out if you're looking for a specific country. All photos are listed under cc0. That means you can do whatever you want with them.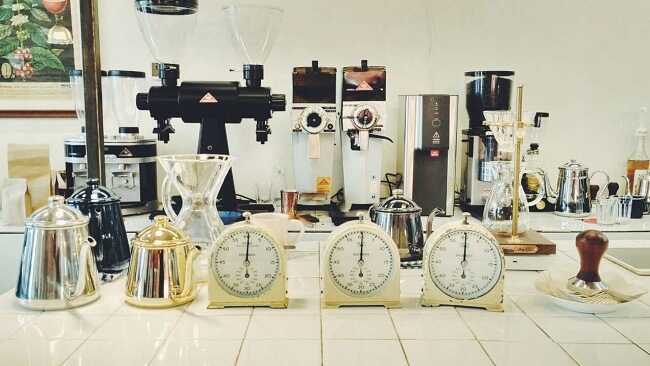 Website: travelcoffeebook.com
50. Picography
Free hi-resolution photos. Use them however you like.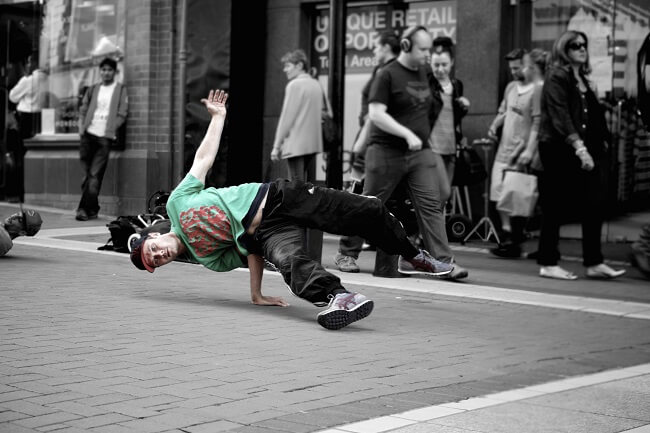 Website: picography.co
51. Magdeleine
Magdeleine provides hand-picked free landscape photos for your inspiration. They also have some great nature and food shots.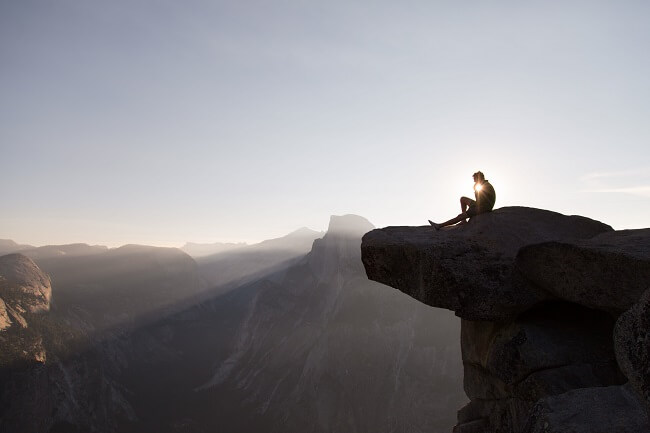 Website: magdeleine.co
52. Public Domain Archive
100% free Public Domain Images. New free stock photos added weekly. No attribution required. Images released under CC0 1.0 Universal Public Domain Dedication.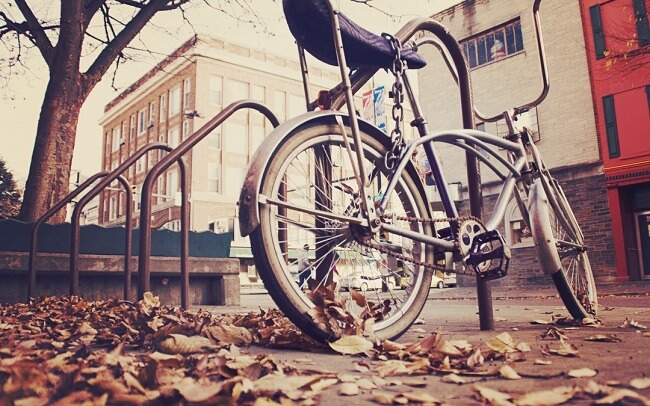 Website: publicdomainarchive.com
53. ISO Republic
ISO Republic has a library of high-resolution photos for designers and developers, who don't have the budget for professional photography. The images are sorted into the categories, like architecture and nature, and are free to use for personal and commercial projects.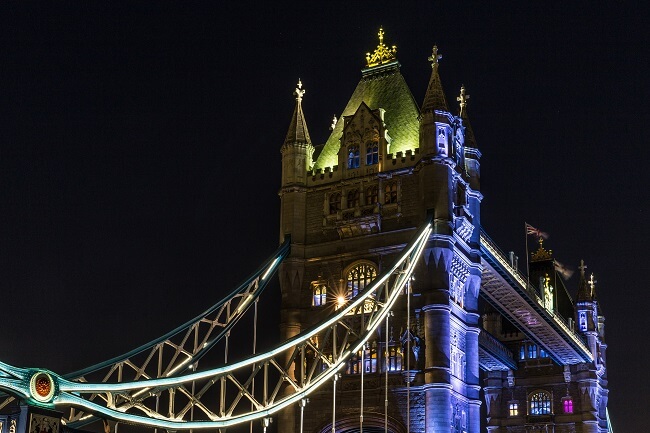 Website: isorepublic.com
54. Function
High-quality photos released on a regular basis. The photos are completely free to use in any way you like.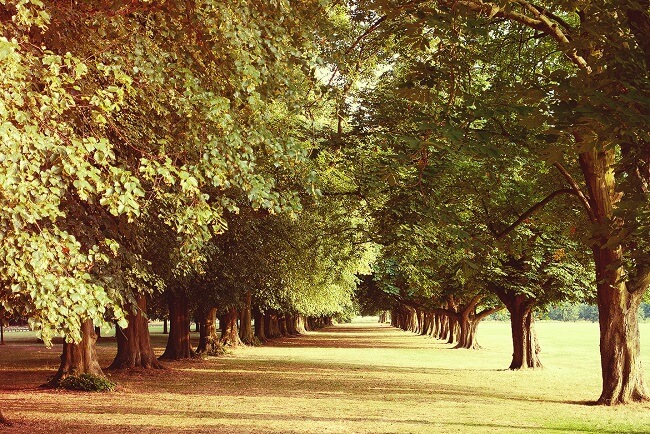 Website: wefunction.com
55. MMT
MMT has a great number of nature, more specifically plants, images made by Jeffrey Betts. The images can be used for commercial projects under the CC0 license. New free stock photos are added every week.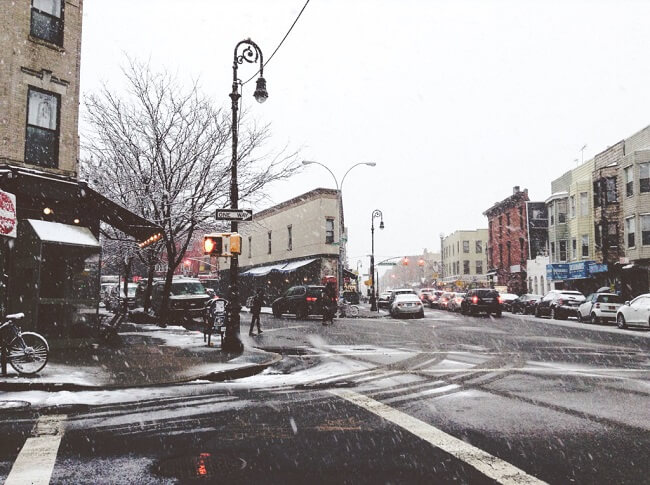 Website: mmt.li
56. Paul Jarvis
Free high-resolution photos provided by Paul Jarvis. You are free to use them on websites, apps, desktop or iPhone backgrounds, whatever you'd like.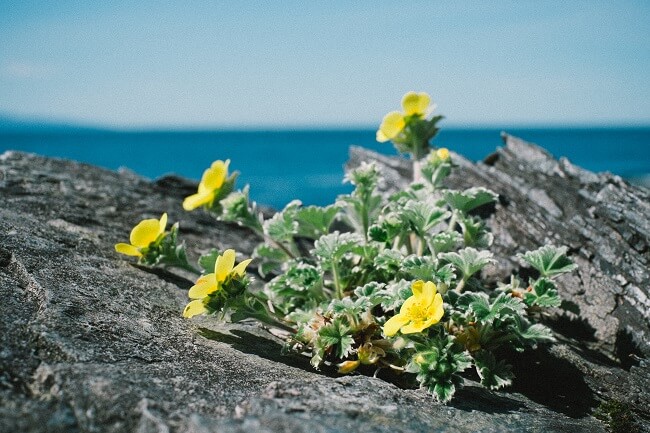 Website: pjrvs.com
57. Albumarium
Albumarium has a great selection of images covering a number of categories, including animals, nature and buildings. All images are listed under the Creative Commons Attribution 2.0 Licence, so you can modify and share the files as long as you provide attribution to the author.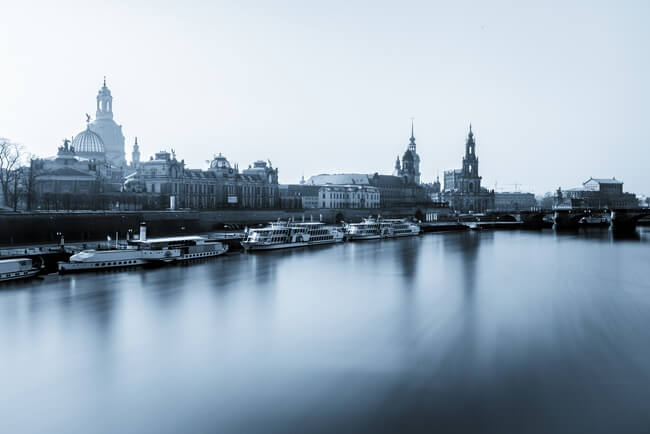 Website: albumarium.com
58. UsersThink
Access 99 of the best high-resolution, public domain landing page images, free to use on any project you're working on. You must enter your email address to get the collection for download.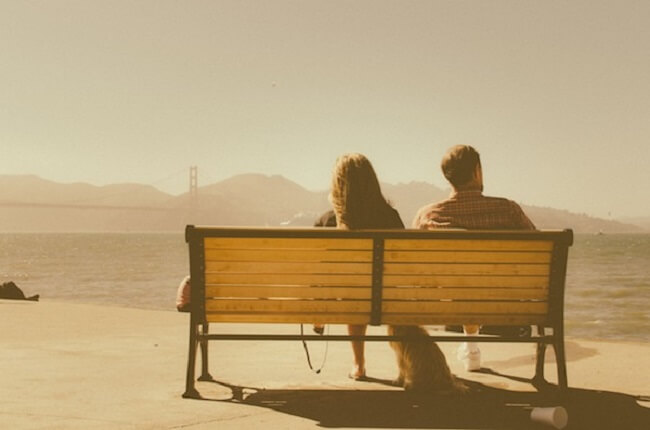 Website: usersthink.com
59. Pixite Source
The site provides free to use photos, textures and overlays for use in mobile edits and design.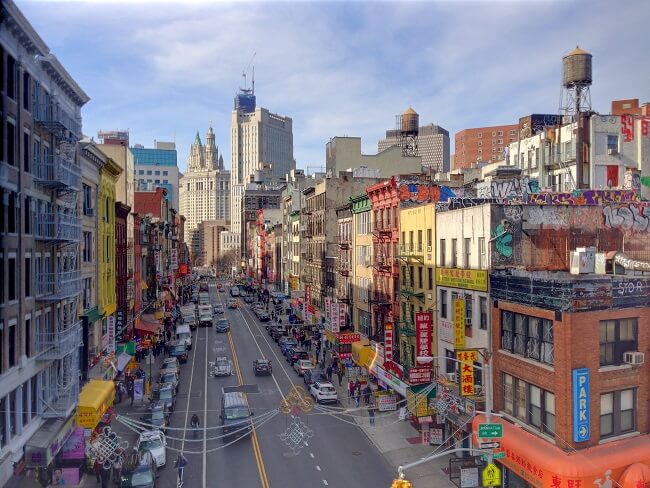 Website: source.pixite.co
60. Snapwire Snaps
You can download existing photos and sign up to receive 7 photos in your mailbox every 7 days!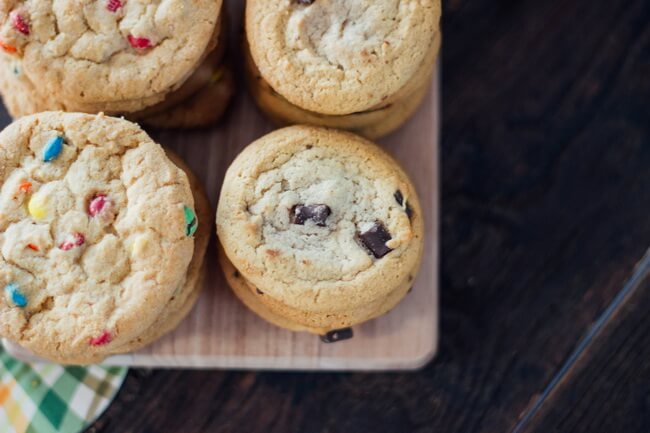 Website: snapwi.re
61. Streetwill
Free high-resolution vintage photos to use any way you want.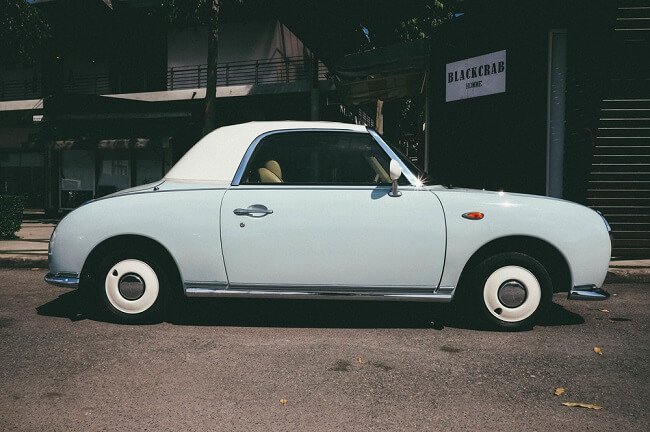 Website: streetwill.co
62. Skitterphoto
All photos on this website are completely free to use for any purpose. When pictures are published on skitterphoto, they are released into the public domain using creative commons CC0. A credit is appreciated, but not necessary.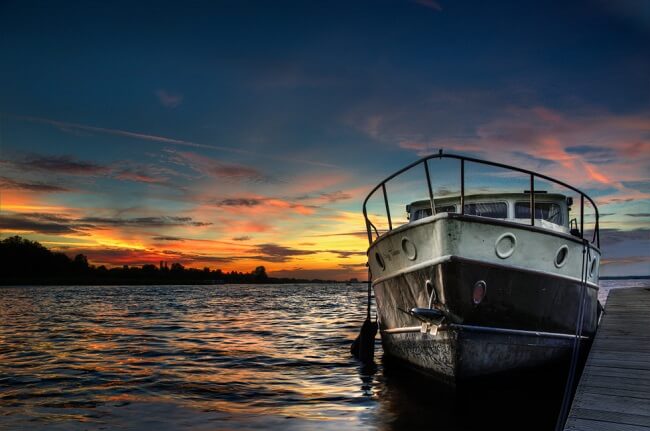 Website: skitterphoto.com
63. PhotoPin
Here you can search for hundreds creative photos and images from Flickr and download them.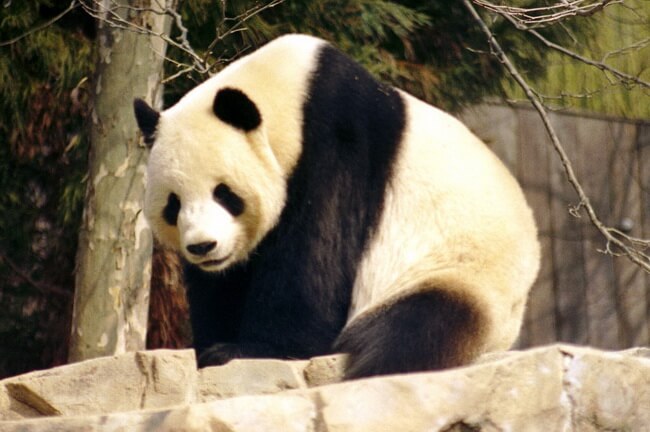 Website: photopin.com
64. Jeshoots
Jeshoots is a great place to go for colorful lifestyle images. If you are looking for free high-resolution food or nature related photos, you might just be able to find the right picture there.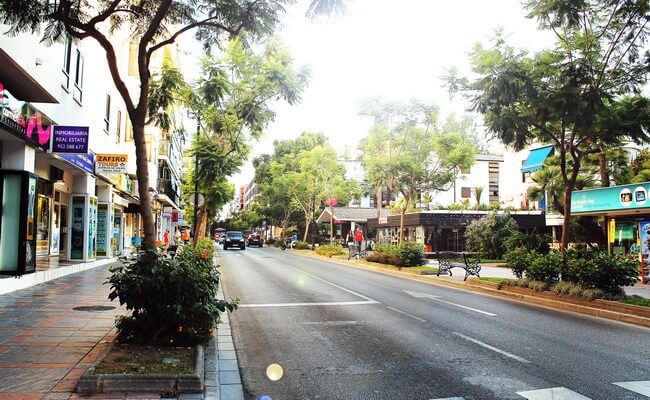 Website: jeshoots.com
65. The Light Painters Loft
The Light Painters Loft is a resource of high-quality free stock photos you're free to use for your blog, creative business or to show your amazing graphic or web design skills to the world. All images on the site are licensed under the Creative Commons Zero license and therefore can be used for commercial or non-commercial purposes. You can subscribe to receive new inspiring photographs that come in thematic packages entirely for free every month.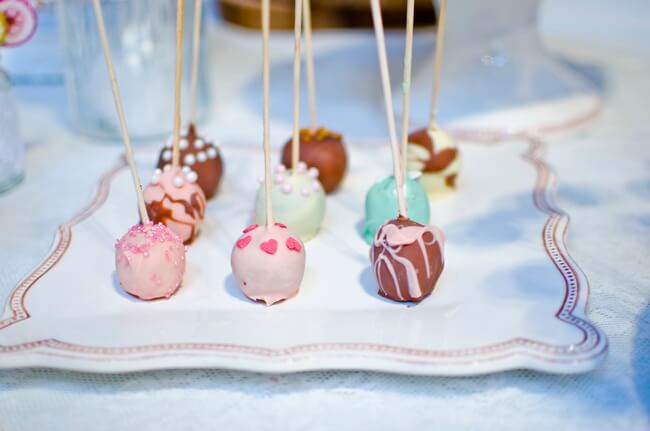 Website: thelightpaintersloft.com
66. RAWPixel
RAWPixel offers free beautiful designs and inspirational images ready for commercial use. You have to subscribe to enjoy free images ready to use however you like with the commercial license.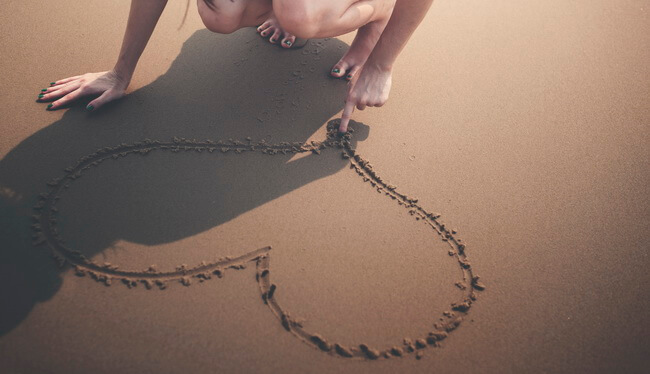 Website: rawpixel.com
These tools allow you to compress the images and reduce their size without losing quality. You can then use optimized images for your projects and on your websites to make them load faster.
1. TinyPNG
TinyPNG uses smart lossy compression techniques to reduce the file size of your PNG files. By selectively decreasing the number of colors in the image, fewer bytes are required to store the data. The effect is nearly invisible, but it makes a very large difference in file size!

Website: tinypng.com
2. Compressor.io
Compressor.io is a powerful online tool for reducing drastically the size of your images and photos while maintaining a high quality with almost no difference before and after compression.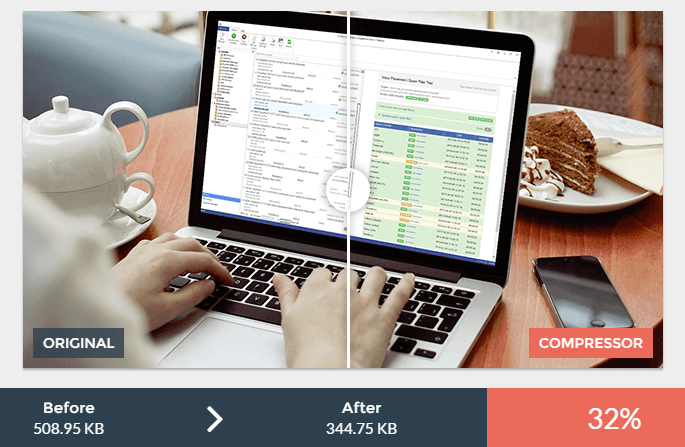 Website: compressor.io
3. Kraken.io
Kraken.io optimizes your images with blazing speed using powerful API and online web interface.

Website: kraken.io
4. Image Optimizer
Using this free online service, you can resize, compress and optimize your image files. Optimized images are more suitable for web pages, email attachments, or even storage on your disk.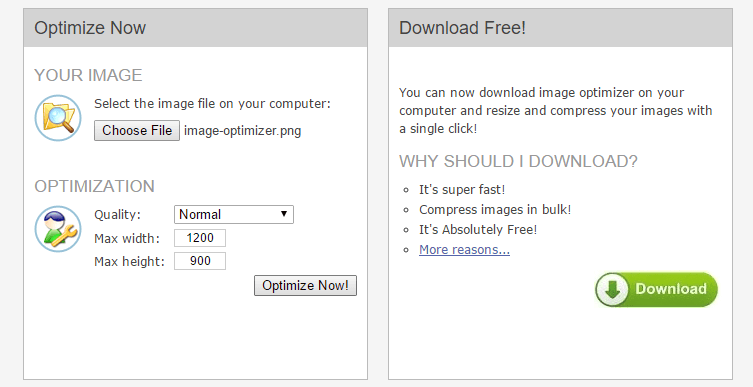 Website: imageoptimizer.net
5. ImageOptim
ImageOptim is a free app that makes images take up less disk space and load faster, without sacrificing quality. It optimizes compression parameters, removes junk metadata and unnecessary color profiles.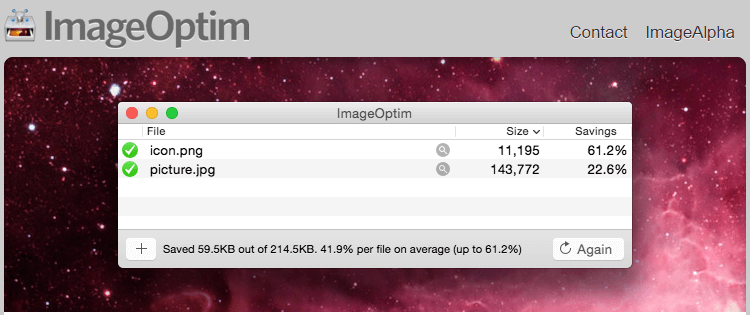 Website: imageoptim.com
6. WP Smush
WP Smush strips hidden, bulky information from your images, reducing the file size without losing quality. The faster your site loads, the more Google, Bing, Yahoo and other search engines will like it.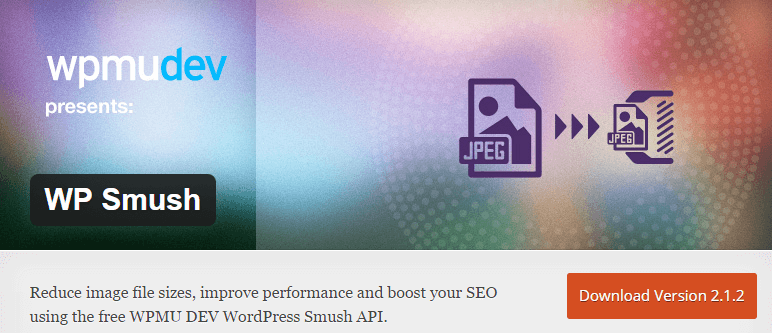 Website: wordpress.org/plugins/wp-smushit
7. Compress PNG/JPG Images Online
Compress PNG/JPG is an online free tool which aim is to help you compress your jpeg or png image (up to 50 MB in size) while keeping its quality. It allows you to display beautiful high-quality images on your website, without slowing down the time it takes to display your web page.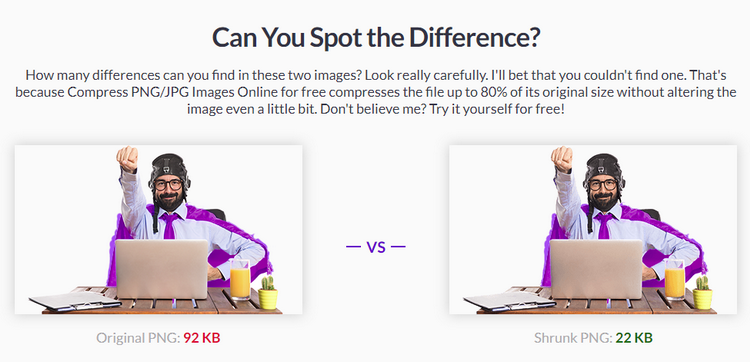 Website: websiteplanet.com/webtools/imagecompressor/
These tools allow you to create your own image or edit the existing image for further usage in your projects, applications, and on your websites.
1. Canva
Canva makes design simple for everyone. You can create designs for Web or print: blog graphics, presentations, Facebook covers, flyers, posters, invitations and much more.

Website: canva.com
2. Pixlr
Using Pixlr, you can work in layers, replace color, transform objects, apply a quick fix or add a personal touch to your photo with creative effects, overlays, borders and more.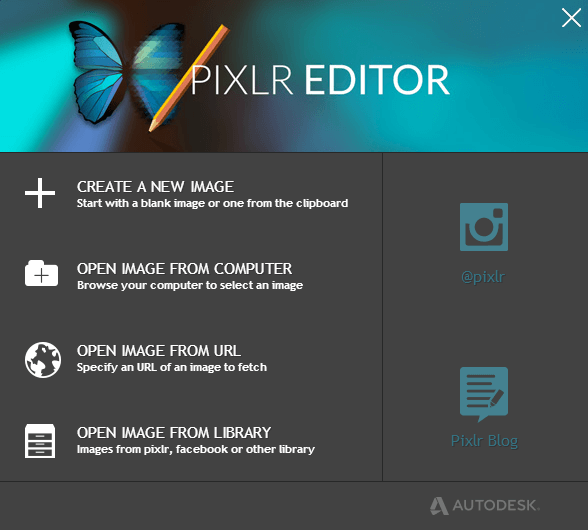 Website: pixlr.com
3. Easel
Easel.ly is a simple web tool that empowers anyone to create and share powerful visuals (infographics, posters). No design experience needed! They provide the canvas, you provide the creativity.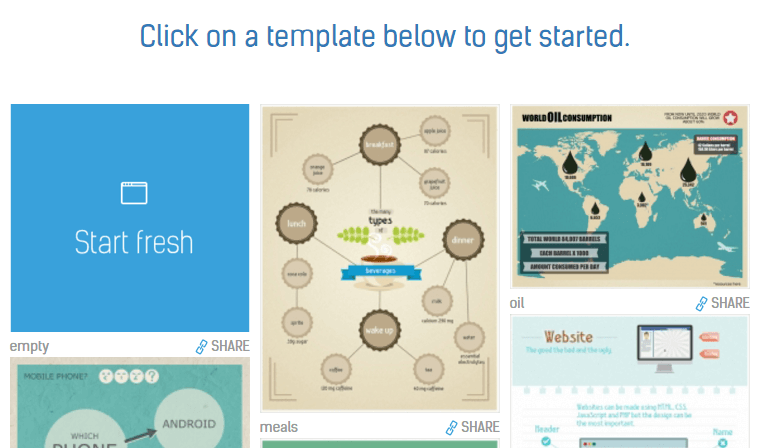 Website: easel.ly
4. Social Image Resizer Tool
Optimized images are an Integral ingredient to success for modern websites. With this great free tool, you can easily convert your favorite digital image into a banner, favicon, icon, Facebook profile picture or Twitter profile picture.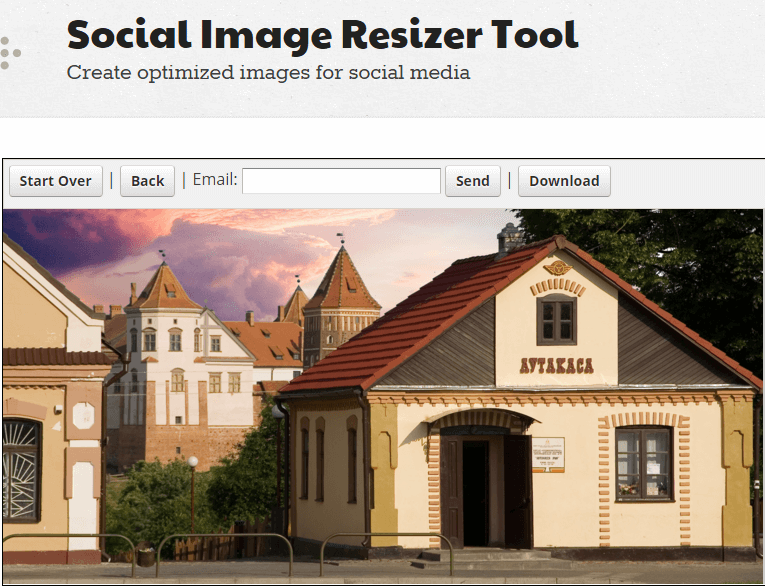 Website: internetmarketingninjas.com
5. Placeit
Insert your app screenshot into iPhone and iPad mockups templates for free. It's much faster than using a PSD mockup. Generate product mockups using Placeit templates within seconds!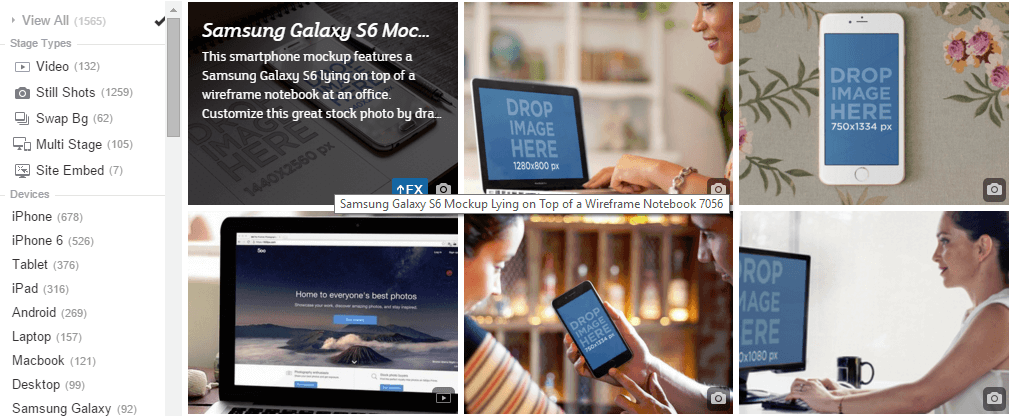 Website: placeit.net
6. Recite
Create beautiful visual quotes as images. Download and share them on your favorite social network.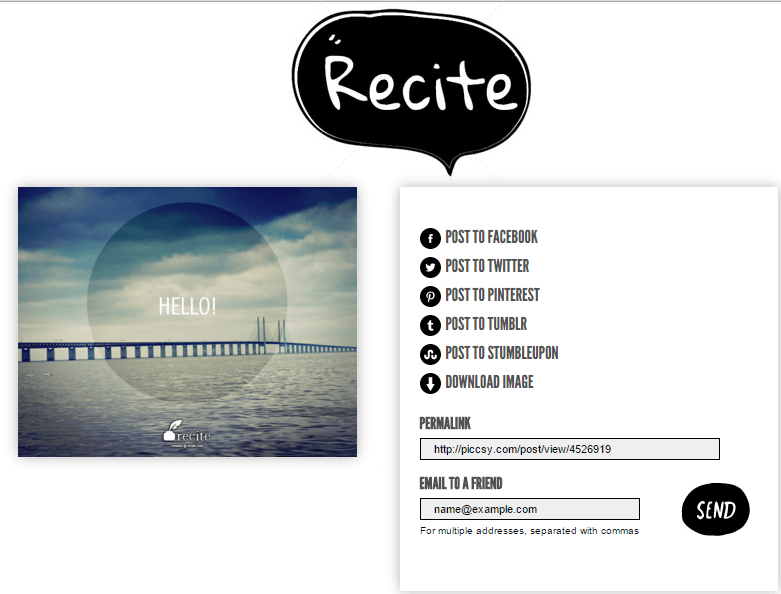 Website: recitethis.com
7. Meme Generator
Meme Generator is the first online advice animal meme generator. Browse the most popular memes on the internet, create your own meme or caption your favorite character like Y U No, Philosoraptor, Grumpy Cat, Foul Bachelore Frog, and more!

Website: memegenerator.net
8. Snappa
Create highly engaging images for all your marketing needs in minutes!

Website: snappa.io
These sites provide a way to search easily through Flickr or public domain photos to quickly find a photo or image you can use in your projects.
1. All Free Download
All-free-download.com is a meta search engine. They gather all other free resources into one to make it easy to find and download. Not all of the resources are allowed for commercial use, please contact the author for detail.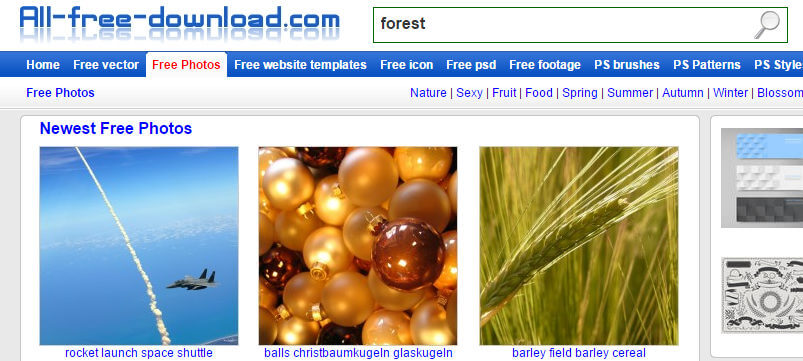 Website: all-free-download.com
2. Compfight
Compfight is an image search engine tailored to efficiently locate images for blogs, comps, inspiration, and research using the flickr™ API.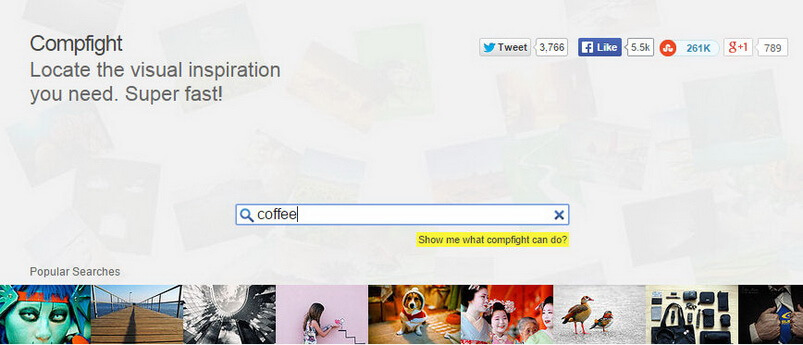 Website: compfight.com
3. Wikimedia Commons
Wikimedia Commons is a media file repository making available public domain and freely-licensed educational media content (images, sound and video clips) to everyone, in their own language.

Website: commons.wikimedia.org
4. Foter
Foter.com allows you to search, manage and add free stock photos to blogs, forums, websites and other online media. The site hosts over 190 million free Creative Commons images from many online sources and the entire system is also available as a WordPress plugin for seamless use within the WordPress platform.

Website: foter.com
5. Google Advanced Image Search
Google Advanced Image Search is a method of finding free-to-use images through Google's own search tools. You can narrow down your results by specifying the language, region, last update date, usage rights, etc.

Website: google.com
6. Image Finder
This site allows users to search for Creative Commons photos from Flickr with similar filters for commercial/non-commercial and other categories.

Website: imagefinder.co
7. Every Stock Photo
everystockphoto.com is a search engine for free photos. These come from many sources and are license-specific. You can view a photo's license by clicking on the license icon, below and left of photos. Membership is free and allows you to rate, tag, collect and comment on photos.
Website: everystockphoto.com
8. Wylio
Wylio is a picture finder, re-sizer and attribution builder for bloggers. Users can re-size up to 5 free images per month.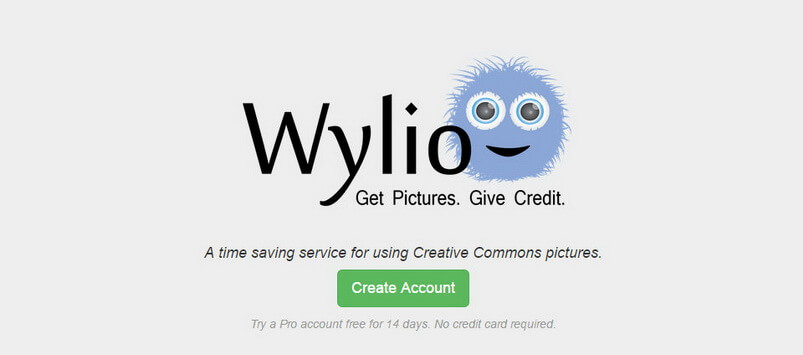 Website: wylio.com
9. Stock Photos
StockPhotos.io is a high quality, high-resolution public domain and Creative Commons licensed professional free stock photos sharing community. Currently, the site has around 25,000 images in the collection.

Website: stockphotos.io
10. Stock Up
Stock Up is a search engine that aggregates stock photos from dozens of free stock photo sources.

Website: sitebuilderreport.com/stock-up
11. LibreStock
LibreStock is a meta search engine that scans and indexes the stock photos from 40+ different websites. The site provides you with the biggest searchable database of free high-quality stock photos on the internet. All the photos indexed on LibreStock are licensed under the Creative Commons Zero (CC0) license. This means you can use these pictures freely for any legal purpose.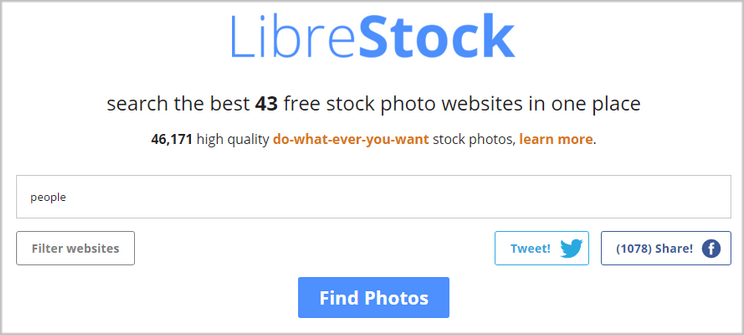 Website: librestock.com
Well, as you can see, there is a growing number of fantastic resources you can check to find free stock photos and images. These websites have become a great help to web designers, bloggers, and creative people. We encourage you to browse these websites when you need a nice photo or image for your own design.
I'm pretty happy to know your thoughts about this article. Please share your views, complaints and suggestions in the comment form below.
P.S Please, can you favor me to spread out this post among brilliant bloggers like you? If you enjoyed reading this post and think it's informative, helpful and your friends also will like to read, please share it with your friends on any social network. Thanks for your support. I really appreciate it.
---
Popular Articles
Trackback from your site.