8 Secret Rules How to Get Better Response from Cold Emails
Ideally you wouldn't send to a cold list. It's not best-practice and if you have Canadians on your list you'd be violating CASL.
I suggest you figure out how to micro target emails to specific personas. Perhaps in batches of less than 100 a day. It worked well in the B2B vertical and you will get far better quality responses in a month, than the 100K/day spam your 'offers' to the list with prospects who do not have an existing relationship with your organization.
Here are 8 rules how to get a better response rate from your "cold" email:
1. Short and Clear.
A "cold" email is an intrusion into the recipient's time and mental energy so it has to be as short and concise as possible. Sending too much information or links to such information is not adding value to a "cold" email.
"Cold" marketing emails should have no fluff, jargon, "click here for more information" or "read more" links. People are overloaded with information. So, don't beat about the bush and make it worse for you and your potential customers.
Explain the essence of your message straightforward and tell clearly what you want the reader to do.
Your first email message have to be short, engaging and create a desire to learn more from the recipient.
2. 2-Word Subject.
The general rule in email marketing is to keep your subject line to 50 characters or less. But according to official statistics, the recipients open the email more often if the subject consists of one or two words. With three and more words, the average open rate decrease incrementally as you add each word.
"Shorter subject lines continued to outperform their longer counterparts. Fewer than 10 characters achieved the best open rate at 58%".

– Informz "2012 Association Email Marketing Benchmark Report" (2012)
If the Subject isn't written in a full sentence with capitalized words, it makes it look like you wrote it quickly which is a sign of a personal email not a mass email.
Ideas for [thing that's important to them].
Thoughts about [title of their blog post].
Considered [thought/recommendation]?
To grab the reader's attention, the Subject line of a "cold" email may not actually say what is in the message. So the reader HAVE to open the email to learn what is inside.
Few samples of short yet effective subject lines for "cold" emails:
Quick question for you.
A quick heads up.
[Name] recommended I get in touch.
[Name], not sure if you saw this?
[Name], is the below of any interest to you?
3. Meaningful Snippet.
Snippet text is the first part of the first sentence in the body of the email that the recipients see next to the Subject line in their Inboxes.
Don't use that valuable space for platitudes. Instead, write the first sentence that means something to the recipient and gives them an additional incentive to open the email:
I loved your post on [blog name].
I recently came across [post title] that you wrote (shared, published) on…
[Name] told me that you two were talking about how difficult it is to get target leads today…
I would love to connect with you at some point and learn more about…
The article you shared on […] yesterday addresses a challenge that I've heard…
4. Sane Familiarity.
In the attempt to make the email more personal, email marketers often abuse personalization and disperse the recipient's name throughout the subject and body of the email.
But the actual effect is the opposite. Excessive personalization flags the email as spam.
"With subject line personalization added in, rates dropped to 5.2%, and 3.2% if the main message was also personalized. Subject line personalization is typically associated with spam, causing most recipients to delete the message or file spam complaints".

– MailerMailer "Email Marketing Metrics Report" (2012)
Thus, only merge the recipient's name in the salutation at the beginning of the email. This is sufficient to make the email personal and start building relationship with the recipient.
Wrong personalization:
Subject: John, Quick Question.
Body: Hey John, I bet you're inundated with emails so I'll make it quick, John.
Right personalization:
Subject: Quick Question.
Body: Hey John, just wanted to make sure you saw this…
5. One Call-to-action.
Think about the primary goal of your email and stick to one call-to-action. By giving the recipient the choice, you are making them to think about what to do rather than simply doing it. Thus, more than call-to-action actually reduces rather than increases the response rate.
A question as a call to action is a delicate approach. Ask a question, don't ask to click a link or buy something in a "cold" email. For example, instead of selling them your email marketing system, ask them how they are sending their marketing emails. You ask a question, they respond.
You can then send followup emails to those who responded and tell them about the advantages of your product or service.
6. Easy Reply.
Since your goal is to make people respond, make it clear how they can reach you. By giving people the ability to quickly reply you, you add reputability to your email and present yourself as a serious marketer or company.
You can include your full contact information into your signature. Or you can add one line at the end of your email "Please, hit "Reply" and send me an email".
7. Followups.
When it comes to a "cold" email, there is nothing wrong with following up people if they do not respond within a reasonable amount of time.
Someone might simply miss your first email, someone did not have time to reply, so you'll do the right thing if you send a couple of reminders to the recipients from who you did not hear. 3-4 followups are sufficient. If they do not show interest after the 4th email, do not disturb them anymore.
Sample 2nd email:
Hi [Name],

I didn't hear back from you last week when I was looking for the appropriate person managing your [statement]. That's not a problem. If it makes sense to talk, let me know how your calendar looks. If not, who is the appropriate person?
Sample 3rd email:
Hi [Name],

I have tried to get in touch with you to see if there is a mutual fit between our companies expertise and your goals around [statement].

If you are not interested or there is another person you would like me to follow up with, please let me know. Would it make sense to invest 5-10 minutes to determine if there is a mutual fit between your [statement] and our expertise? If not, who do you recommend I talk to?
Sample 4th email:
Hi [Name],

I've reached out a few times regarding [statement]. My guess is that we're out of touch for one of three reasons:

– You don't see a fit.
– You have another solution to [statement].
– You are secretly a superhero and have been too busy fighting crime to reply.

If any of these are correct then they may be the exact reason why we should talk now…
8. 4-Sentence Formula.
The goal of sending a "cold" email is not to make a sales pitch, but to engage the reader into a conversation, learn if they have a problem and give them the solution to the problem. Selling through a "cold" email should be soft and natural.
Here is a sample template of a "cold" email that you can adapt for your company.
In the 1st sentence show that you did a research and you do not contact them blindly. You know they are a customer of XXX and you think they may be interested in what you have to tell them.
In the 2nd sentence describe the problem they must be facing and explain what they are missing. This works because fear of loss is a much more powerful motivator than gain.
With the 3rd sentence tell them how you might be able to help, introduce the solution to their problem and add a proof (customers' reviews and testimonials work well).
The 4th sentence is a call-to-action. If they take the offer, you know they're interested and you have the reason to follow up.
To recap, when you send a "cold" email:
– Don't CC anyone.
– Don't attach anything.
– Don't waste your prospect's time with unrelated information, it's not going to work.
– Don't include links to your website. You only want to include one call to action in your email. You don't want them to spend two minutes on your site and then decide it isn't for them. The action you want from them is to respond to your email and either refer you to the appropriate person or agree to meet with you.
– Don't use the words "schedule" or "meeting".
– Be clear in your call-to-action.
– Schedule a tentative time to connect again if they respond.
When your "cold" email is polished and ready to go out, make sure you read this 5-Point Checklist Before Sending Cold Email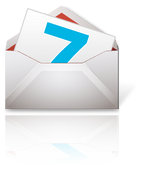 Try EasyMail7 for Free Today!
Turn any email provider into a growth marketing platform.
Don't put your profits in the hands of a third party, be in control of your email — OWN YOUR DATA, OWN YOUR AUTORESPONDERS, CONTROL YOUR INBOX DELIVERY, REPUTATION, DELIVERY SPEED and manage delivery inhouse or outsource to multiple providers.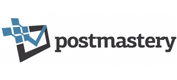 Get into more inboxes
Test email delivery with several ESPs, route the emails by ISP and optimize deliverability
Reduce costs
Send Emails via Amazon SES or In-House SMTPs.
Optimize ROI
Optimize your email operation by cutting costs and increasing customer engagement.
---
Popular Articles
Tags: best email marketing practices, cold email, EasyMail7
Trackback from your site.