Send Automated Emails for Better Subscriber Engagement
Setting up an automated email series is a key first step to effectively using your opt-in emails to grow your business. Using automated emails in G-Lock EasyMail7 you can send pre-written follow-up emails sequentially and automatically to your subscribers over time after they've subscribed to your list — great way to improve your reader's experience and convert subscribers into customers.
For example, you can create a series of automated emails containing unique content and schedule the first one to go out immediately or in a few hours/days after the subscriber was added to your list or after any period of time has passed, the second – in 48 hours after the first one, the third – in 72 after the second one etc.
The best part is that after you set up a series of automated emails, you don't have to think about it again — G-Lock EasyMail7 makes sure your campaigns get to your subscribers, right on time. As far as you add new subscribers to the list, new subscribers will receive your email series starting from the first email.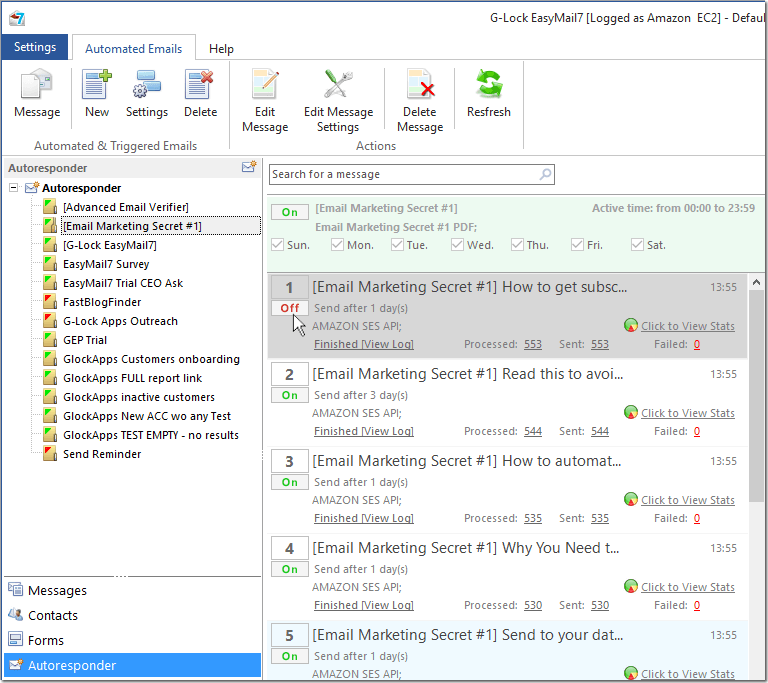 Real Time Tracking