Schedule Your Email Campaign for the Future
With G-Lock EasyMail7 you can schedule your email campaign for any date or time. The program will start at the specified date/time and send your emails without your participation. For example, you can schedule your email campaigns for a night to avoid the mail server overload and achieve a higher email sending speed.
The Scheduler settings are very flexible. You can set G-Lock EasyMail7 to send the emails at a regular time interval: hourly, daily, weekly, or monthly. You can even send emails, for example, a welcome message, automatically to only new recipients every day or week.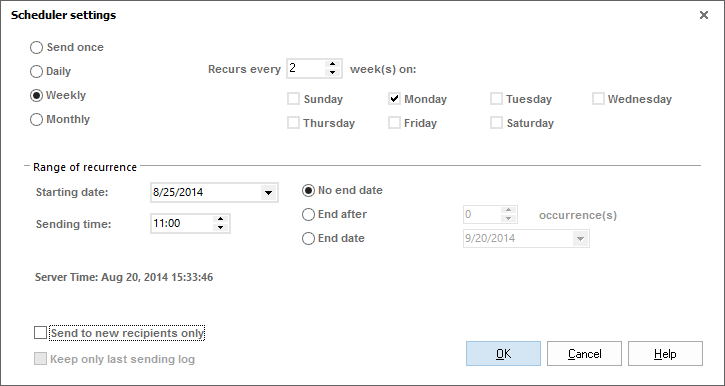 In addition, G-Lock EasyMail7 allows you to throttle email sending per hour or per day to control the server load and treat the resources from ISP with respect. Admin can manage sending limitations for each workplace while the user can set sending limitations for each account within the workplace he is granted access to.
Automated Emails