Professionally Designed Responsive HTML Email Templates
G-Lock EasyMail7 is supplied with a rich store of professionally designed HTML email templates. If you want a beautiful design for your newsletter, just browse the store and download any templates you like. All templates are tested in different email applications.
You can customize the template by inserting your logo, images, text, links, etc. and then save it with the changes you made. G-Lock EasyMail7 includes a fully-featured context-sensitive message editor so that you can create an HTML email directly in the program. You have unlimited customization options (body, header, footer, colors etc.) for your templates and messages.
If you have already created your own layout in any standalone HTML editor such as Adobe DreamWeaver, FrontPage, or Microsoft Expression Web, you can load your design into G-Lock EasyMail7 and save it as template for further use.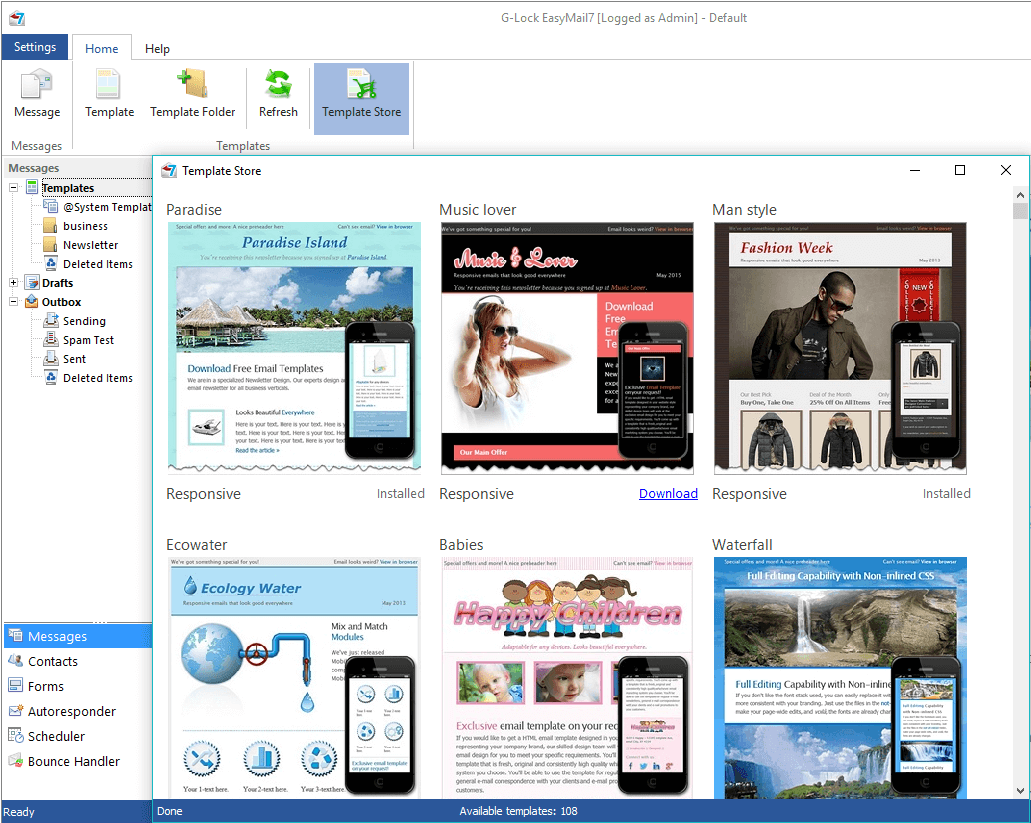 Drag-and-Drop Message Editor