Easily Re-size, Compress and Upload Pictures to Web Site to Speed up Sending
With G-Lock EasyMail7 "Image Wizard" you can re-size, crop and compress the picture just inside the program, and then insert it into the template or message.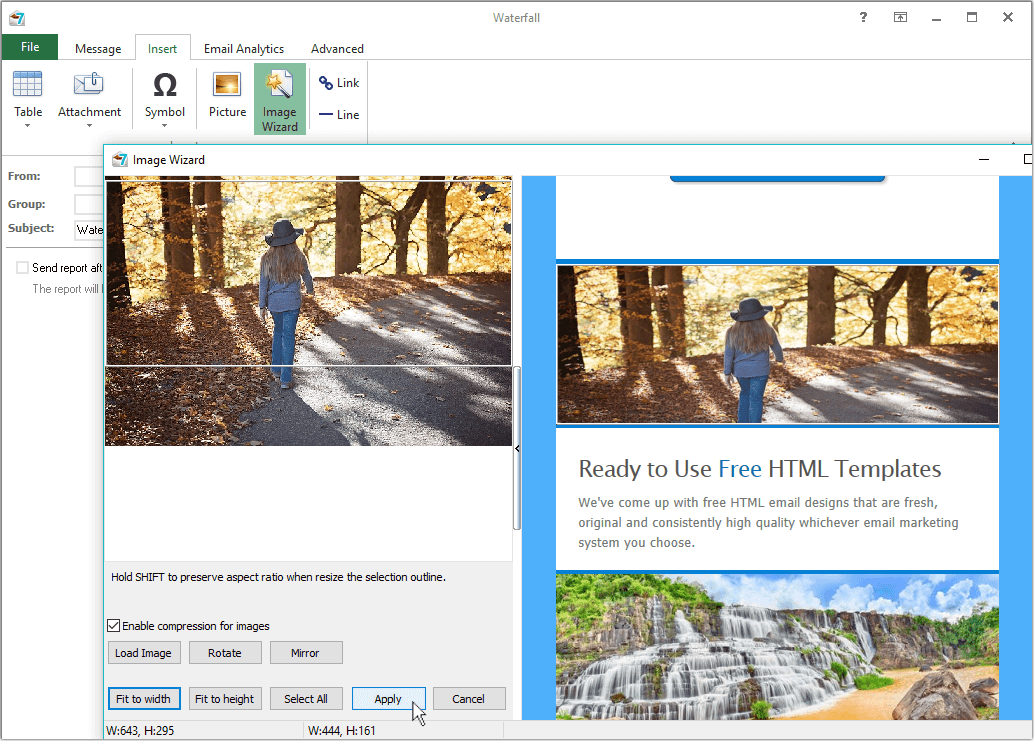 Then you can upload the pictures to your web server without using a 3rd party FTP client.
G-Lock EasyMail7 has the built-in FTP client. You just need to enter your FTP server information, create a message and insert pictures from a local folder, then choose the FTP server to upload the pictures to. G-Lock EasyMail7 will upload all pictures used in the message to the selected FTP server and automatically replace local paths of the images with the paths on the web server.
This way you decrease the size of your message, speed up sending, and save your bandwidth and the recipient's loading time. Plus, you save your money if you send using a 3rd party service for example Amazon SES where they charge you for data transfer.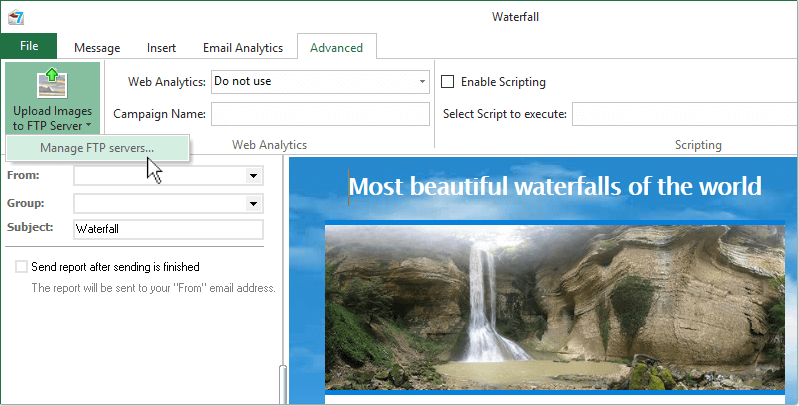 Inbox Delivery Test