G-Lock EasyMail v7.6.1: New Features and Improvements
Hi, we released of the new 7.6.1 version of EasyMail7 and we want to introduce you into the new features and improvements of this version.
In the 7.6.1 version we added the ability to use a custom SQL query to update, delete or insert bounce emails into external databases.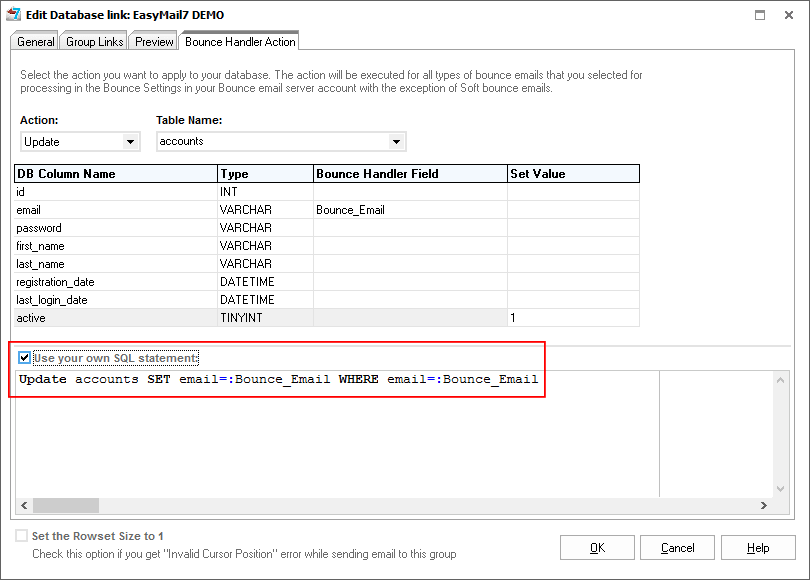 Plus, we added throttling stats to the Outgoing Mail Account settings. If you set email throttling per hour and/or day, you can see when the counters of the hourly throttling and daily throttling started and how many emails were sent during the last hour and last day. You can click on the "Reset Counters" button to set the stats to zero.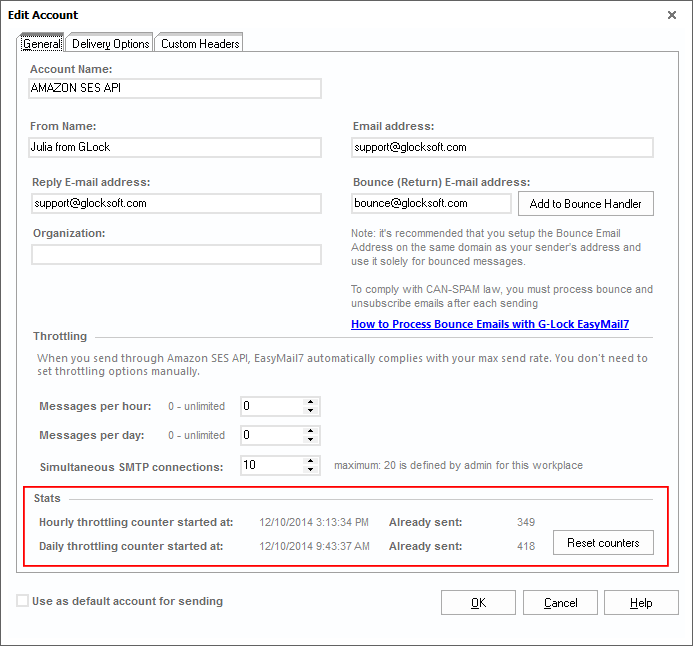 In addition to the above features, we fixed the "Method 'cssRules' not supported by automation object" error on some email messages and we improved the internal CSS inliner (now it automatically disables on old Windows XP with the Internet Explorer 8 systems).
Click here to download the free v7.6.1 version of EasyMail7.
If you have a paid license, download your licensed 7.6.1 version of EasyMail7 here.
Important! Make sure you always update both EasyMail7 Server and Client to the latest version to avoid errors and wrong functionality of the program.
---
Popular Articles
Tags: EasyMail7