5-Point Checklist Before Sending Cold Email
"I've just got a list. Can I send emails to my list without asking for permission?" That is one of the most popular questions beginners in email marketing are asking. To comply with best email marketing practices, you must get the recipient's permission before you can send emails to them. It is also important for a conversion rate. It is believed that people who don't know anything about you won't be willing to buy from you because they don't trust you.
But sometimes sending emails to people who did not subscribe to your emails to get their attention and tell them about your product can be super-effective.
At the same time social media, blogs, webinars, etc. are still enormously useful, but these methods may not be the means you contact potential customers for the first time. After they get familiar with you, your blog, marketing website, social channels, webinars, etc. are very valuable, just not at the beginning.
But it's spam, isn't it?
How can we send cold emails to people who don't know who we are? It's spamming people!
It's important to start a relationship with a potential customer in a positive way. With that in mind, if you're planning to send a cold email to someone, it should be well-written, personal, informative, and what is most important it should be super-relevant, so you are talking to the targeted audience and potential customers.
Let's say you've got a product or service that will really help people deal with business tasks more efficiently, or save time, or get more customers, keep more customers, or in some other way improve their situation. So, it's for their benefit to know about that product or service, right?
If you are contributing to the customer's success, and if they can get their business to the next level with your product, so not emailing them is the opposite of the customer's success. Simply put, if you have something that will help others do better and make their life easier, you need to tell them about it. They need to know about your product.
So, sometimes you just have to send a cold email and touch someone who doesn't know you. But before you do that, make sure your email passed the checklist below. For a cold email to be effective, you have to be 100% honest with yourself. If you can't, have someone else to go through this checklist for you.
1. What would I do if I would receive this email from someone who I don't know?
Think about your reaction to this email. Would it be positive or negative? Would you open, read, and take action on this message if you were the recipient? Would this email engage you or turn you off?
These are the questions to understand how you would feel. The truth is that we are different, and your recipients may react differently. But if the email doesn't even pass this test for you, it's unlikely to do so for anyone of your recipients. So, it's worth to run such a test for your cold email to make sure you did your best to engage your potential customers.
2. Does the email seem to be sent by a human or robot?
Do not forget that you and your recipients are human beings and write your email like a normal person is talking to another person. Start a conversation, make the recipient feel that there is you, your personality behind the text. From a content standpoint, it should not seem like created by a robot.
Simply take the time to ask yourself "does this email look like written by a normal person communicating with another normal person?". If the answer is "yes", your email will stand out in a good way in the crowd.
3. Isn't the email too long?
It's believed that long copies, as far as they keep the reader's attention, work better. It's true if the recipient already knows you if they are engaged with you and are waiting for your emails.
But it's not the same with a cold email. People do not wait for your email. And if they have the intention to read it, a long copy can turn them off. They can put it off for later… and never return.
Thus, convey your point quickly in as few characters as possible without losing sense. Stick to the minimum you need to get their attention and your point across. And nothing else.
4. Is it readable on a mobile device?
It's very easy to overlook this aspect, especially when you are in a hurry. But it is very important. A considerable amount of emails is opened on mobile devices.
55.2% of emails were exclusively opened on a desktop. 25.0% were exclusively opened on a smartphone; 7.3% on a tablet.

– Harland Clarke Digital
"Getting Digital:
Engagement Habits of Today's Email Recipient" (2013)
Thus, take the time to test your email on iPhone, iPad, Android, whatever you can have. Make sure the subject and pre-header text are visible in the Inbox and help entice people to open the email. It is often a missed opportunity to drive up open rates.
To make your emails look well on a mobile device, use a responsive email template. Here you can find valuable resources for responsive email design and marketing.
And you can use G-Lock Analytics email tracking service to track what email clients your recipients use to open your emails and tailor your template specifically for most used clients.
5. Am I too quick to ask for a meeting?
Just think how you would react to the a "let's have a 15-minute call" request in a cold email.
You know that you should move on step by step. In a cold email you start a conversation, and then you get them to watch a video or download a trial, and then you ask for a meeting, a call or whatever. But sometimes we are so impatient to achieve our goals that we take the bull by the horns thinking "I'll ask for that meeting right now. If they don't want it, phew… I'll send it to 1,000 people, and somebody will absolutely respond. If I get 10 meetings, it's a big win for me".
But if you do not anticipate the process, in a few days (you send your cold email, they reply, you send them a link, they reply, you ask for a meeting — this can take from a few minutes to a few days), you might get 50 – 100 meetings out of that list of 1,000 recipients. But instead, you run ahead of the engine and lost those 900 contacts who saw you as a spammer rather than a real person who is interested in building a win-win business relationship.
You can also find useful information about cold emails in the "Stop Force Feeding Email Newsletters – Make Them Appetizing" article published by Ed Woods.
When your cold email is polished and approved, you can start sending it slowly and see how people react. If you get many spam complaints, unsubscribes or bounce emails, you probably should stop the campaign as it would seem you are sending to the wrong audience.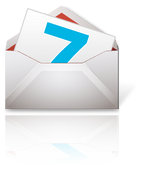 Try EasyMail7 for Free Today!
Turn any email provider into a growth marketing platform.
Don't put your profits in the hands of a third party, be in control of your email — OWN YOUR DATA, OWN YOUR AUTORESPONDERS, CONTROL YOUR INBOX DELIVERY, REPUTATION, DELIVERY SPEED and manage delivery inhouse or outsource to multiple providers.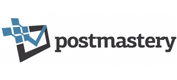 Get into more inboxes
Test email delivery with several ESPs, route the emails by ISP and optimize deliverability
Reduce costs
Send Emails via Amazon SES or In-House SMTPs.
Optimize ROI
Optimize your email operation by cutting costs and increasing customer engagement.
---
Popular Articles
Tags: EasyMail7, email tracking
Trackback from your site.