G-Lock EasyMail7 v7.2.0: You Can Send Emails to Subscribers Stored in WPNewsman
The new 7.2.0 version of G-Lock EasyMail7 is released and we highly recommend that you install it.
The new version is fully integrated with our WPNewsman newsletter plugin. This means you can use WPNewsman completely free to collect email subscribers on your WordPress site and then create a direct link to your subscribers' lists stored in WPNewsman through API and send them email newsletters using G-Lock EasyMail7. It is useful if:
 you have the Lite version of WPNewsman where sending is limited to 2000 subscribers only;
 you have the Pro version of WPNewsman but your site does not cope with big subscribers' lists;
 sending in WPNewsman does not work on your site for some reason;
 you want to use autoresponders to send follow-up emails to your subscribers;
 you want to send emails through the Amazon SES API instead of SMTP.
Here you can read more about how to send emails to WPNewsman subscribers from G-Lock EasyMail7.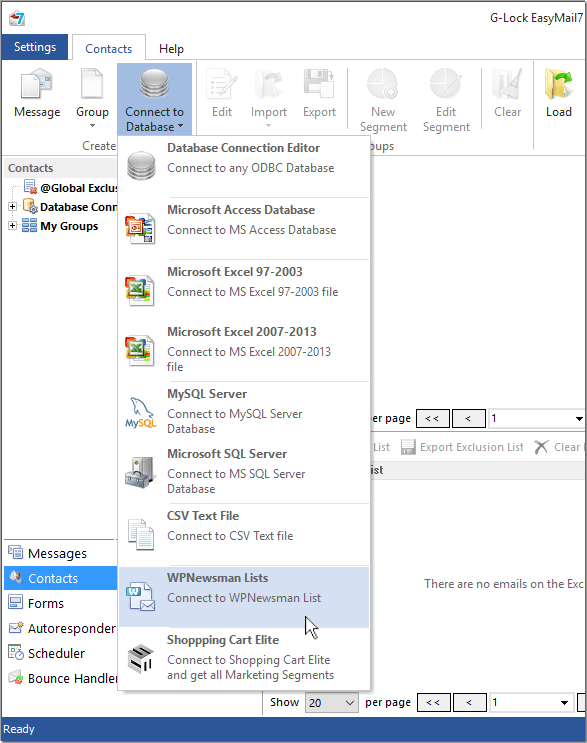 In addition, the 7.2.0 version can automatically send a PDF report about the email campaign after sending is finished. The report is sent to the "From" email address you use in the email server account. The report is NOT sent when the message is sent by an autoresponder.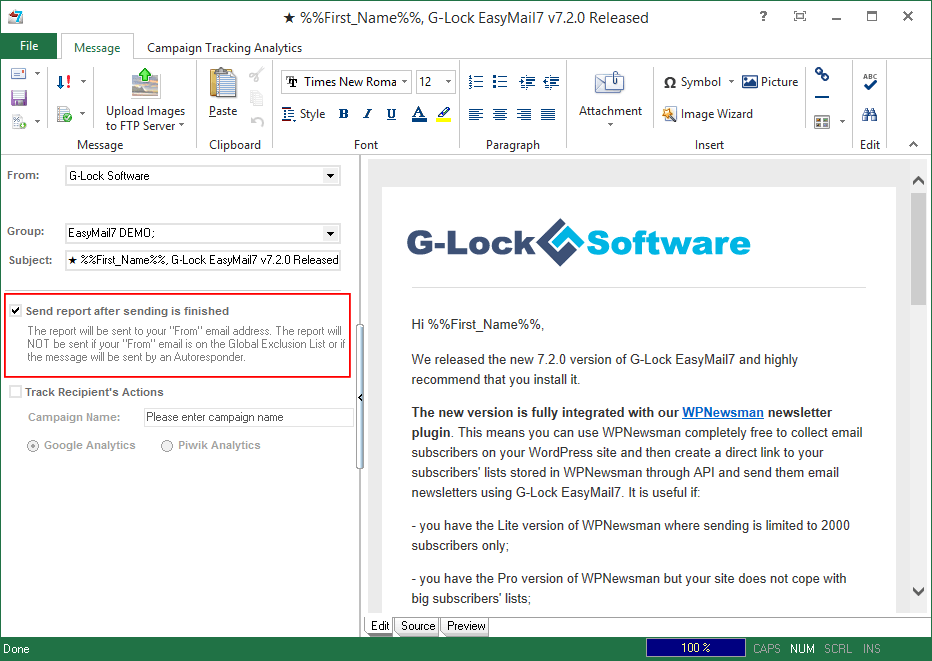 Plus, in the new version we added the ability to insert a special symbol into the message with two mouse clicks. This means you can quickly create eye catching subject lines and highlight the most important parts of your email to grab the reader's attention immediately. G-Lock EasyMail7 includes most popular arrows, symbols, currency symbols and numbers.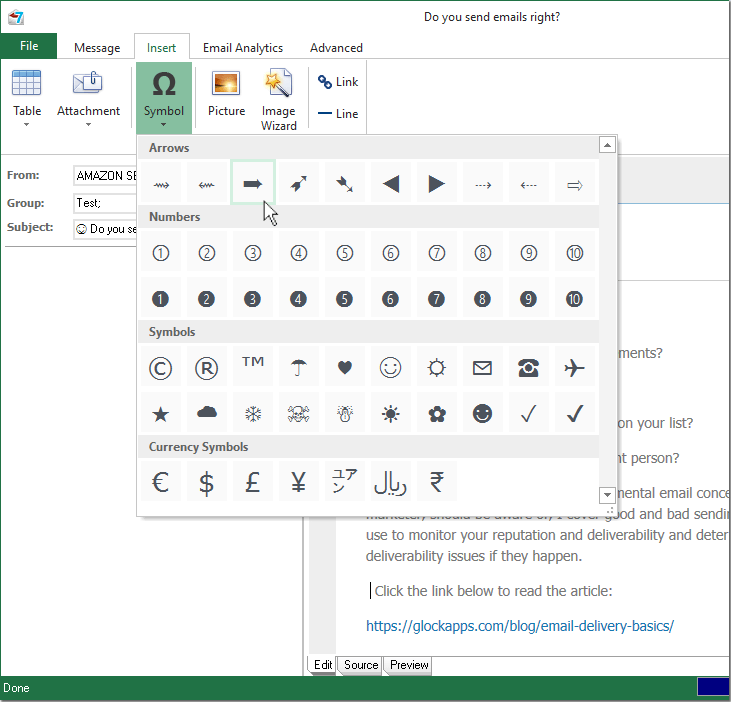 Also we added a bulk start/stop sending capability. You can select several messages in the Outbox and click the Start or Stop button.
Click here to download the free v7.2.0 version of G-Lock EasyMail7.
If you have a paid license, download your licensed 7.2.0 version of G-Lock EasyMail7 here.
Important! Make sure you always update both EasyMail7 Server and Client to the latest version to avoid errors and wrong functionality of the program.
---
Popular Articles